THE EFFORT TO IMPROVE THE MOVEMENT OF RHYTHMS OF STUDENT WITH HEARING IMPAIRMENT THROUGH BKPBI LEARNING
Keywords:
Rhythmic Movements, Students with hearing impairment, BKPBI Learning (Development of Communication Sound and Rhythm Perception)
Abstract
The background of this study is the lack of rhythmic movements of students with hearing impairment in BKPBI learning. The purpose of the study was to see the increase in rhythmic movements of students with hearing impairment at Prima Mulia Bhakti Special School B through BKPBI learning. By using Experimental method with one group pretest- posttest design, the study was conducted in Prima Bhakti Mulia Special School B Cimahi with 7 students as the samples. This study used a treatment in each meeting. The students were taught rhythmic movements based on their abilities. The SPSS 22 was used to analyse the data. The result shows that there is improvement in pretest score and post-test score which indicates the improvements of students' rhythmic movements. It concludes that there is an improvement on the students' rhythm movement trough BKPBI learning.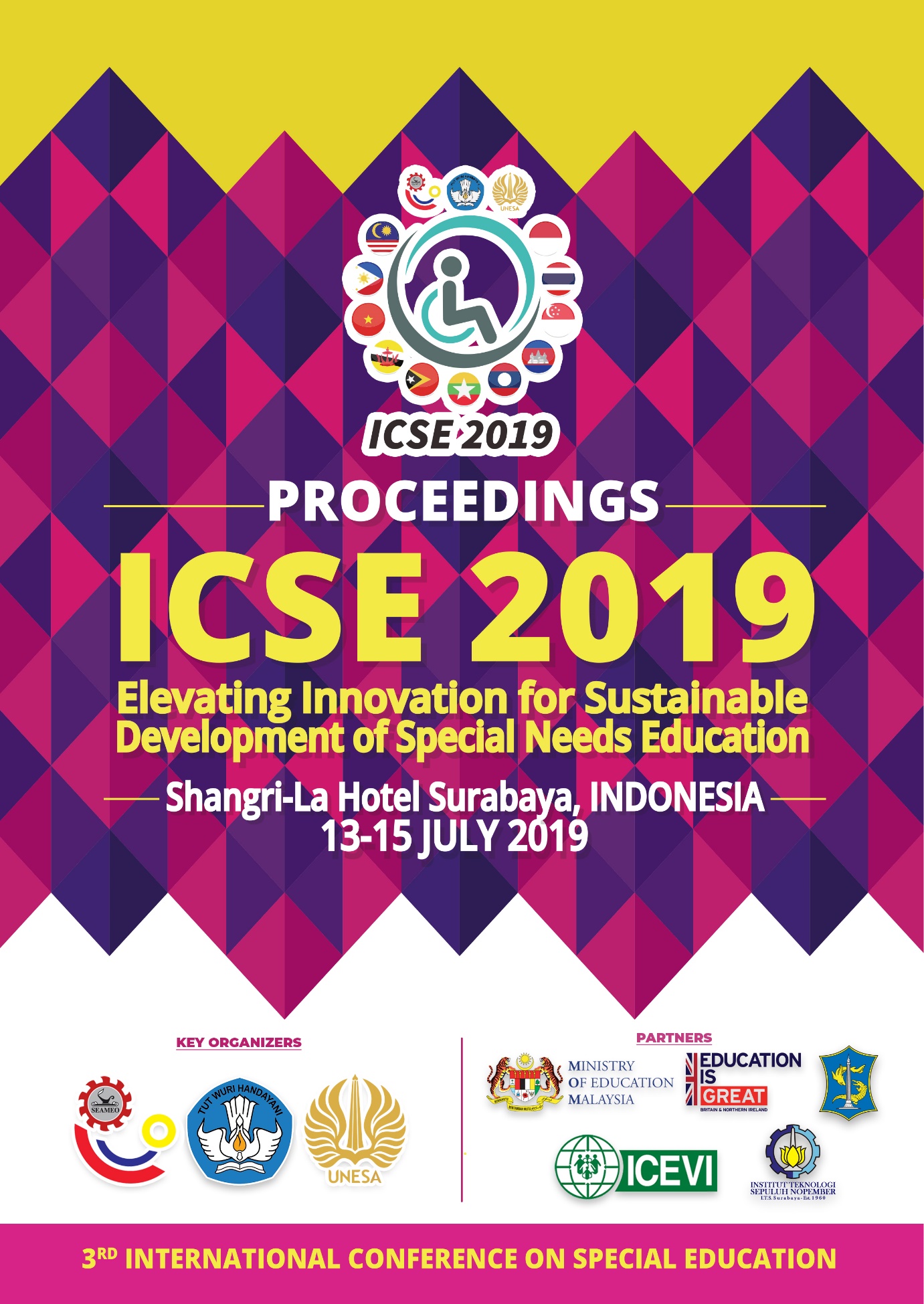 Downloads
How to Cite
M Jefri Maulana, Andi Suntoda, & Suherman Slamet. (2019). THE EFFORT TO IMPROVE THE MOVEMENT OF RHYTHMS OF STUDENT WITH HEARING IMPAIRMENT THROUGH BKPBI LEARNING . Proceedings of International Conference on Special Education, 3. Retrieved from https://publication.seameosen.edu.my/index.php/icse/article/view/200
License