AN INTERDISCIPLINARY HANDWRITING FRAMEWORK
Keywords:
handwriting, interdisciplinary framework of handwriting, Malay language handwriting
Abstract
Handwriting is still an important skill especially for school-going children. As a result, it is important to acquire endurable and legible handwriting. Substantial handwriting researches were available before the 19th century. However, the knowledge are fragmented as these research were mostly within discipline-specific boundaries, there is a lack of knowledge transfer. This paper examines an interdisciplinary conceptual framework to guide research and intervention on handwriting. This conceptual framework is the product of an interdisciplinary study focus between educational discipline and occupational therapy discipline. The framework revealed four major factors that influence Malay language handwriting: neuromotor developmental, ergonomic, orthography, and cognitive factors. One important element of this framework is that it takes into account the perspective of language in handwriting. This paper provides a summary description of the framework, the application of the framework, as well as the benefits of utilizing this framework in handwriting assessment and intervention. In conclusion, this paper aims to encourage professionals and researchers who work with or study special population, to adopt this framework, evaluate the adoption and share the results. Such results should extend knowledge of handwriting, particularly among students with special educational needs. It is hope that more effective intervention could be planned to improve handwriting among students struggling with handwriting difficulties.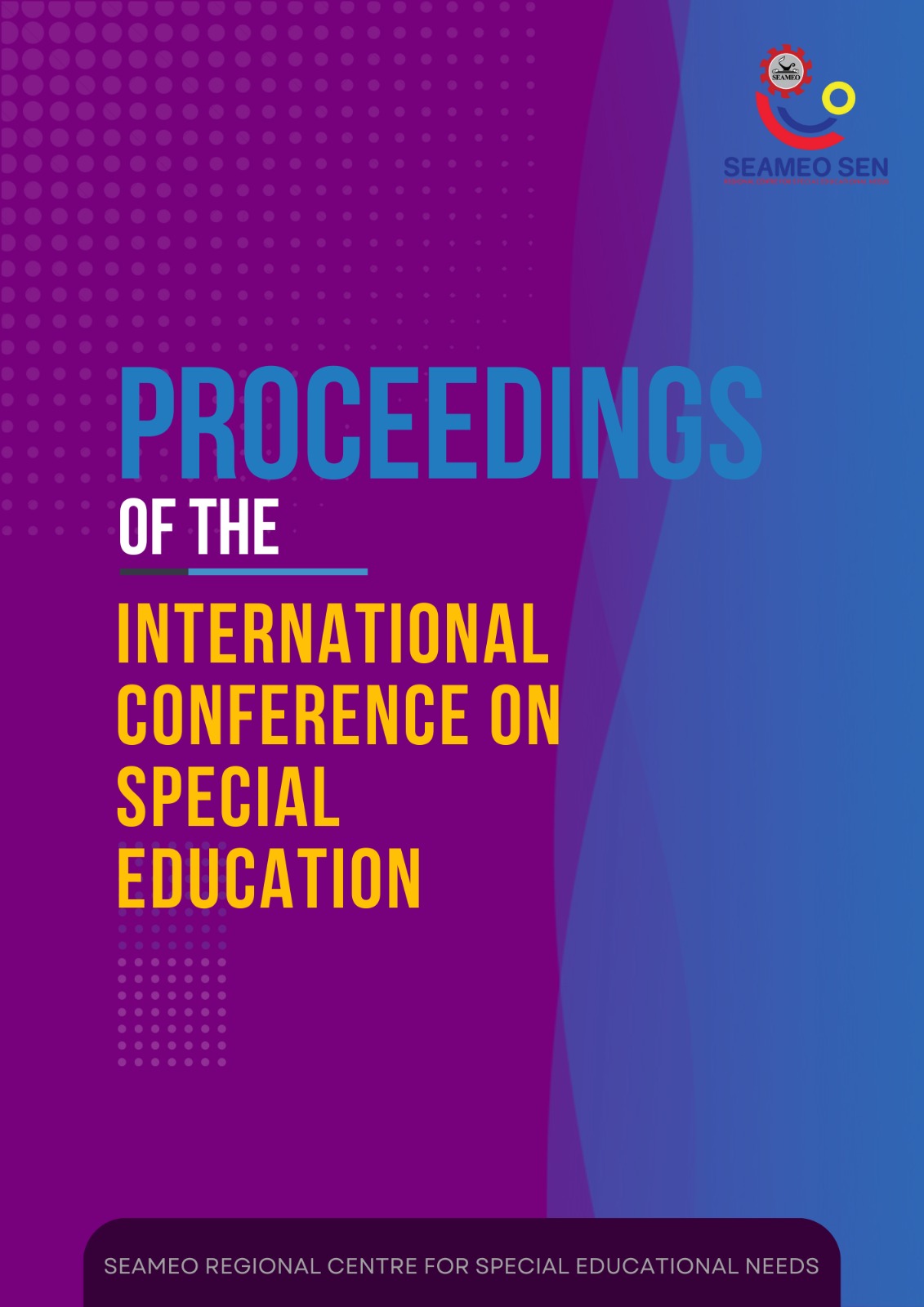 Downloads
How to Cite
Ann Lee Sien Sut, Low Hui Min, & Lee Lay Wah. (2023). AN INTERDISCIPLINARY HANDWRITING FRAMEWORK. Proceedings of International Conference on Special Education, 5. Retrieved from https://publication.seameosen.edu.my/index.php/icse/article/view/349
License
Copyright (c) 2023 5th International Conference on Special Education 2023
This work is licensed under a Creative Commons Attribution 4.0 International License.