THE EFFECTIVENESS OF ORIGAMI MAGIC ON READING AND WRITING PERFORMANCES IN BAHASA MELAYU OF REMEDIAL PUPILS
Keywords:
Origami Magic, low performance, academic, hand-eye coordination
Abstract
Origami is the art of paper folding. Its name derives from Japanese words ori (folding) and kami (paper). The purpose of this experimental study is to investigate the use of "Origami Magic" on remedial pupils who faced difficulty in learning and had low performance in academic for reading and writing. The remedial pupils underwent pre-test and post-test for reading and writing in Bahasa Melayu. After the pre-test, pupils used "Origami Magic" as an educational tool for three months to improve the hand-eye coordination. Origami is a game for students and they love playing games. Different shapes and variety of colors allows students to develop psycho motor skills and they helps hand, eye muscles and hand-eye coordination to develop. The results of this study can give knowledge to teachers by using "Origami Magic" for creating new games or creative activities. Based on the findings showed that the use of "Origami Magic" could help pupils to learn better and effectively. The impact of "origami Magic" on reading and writing performances of remedial pupils found a great improvement.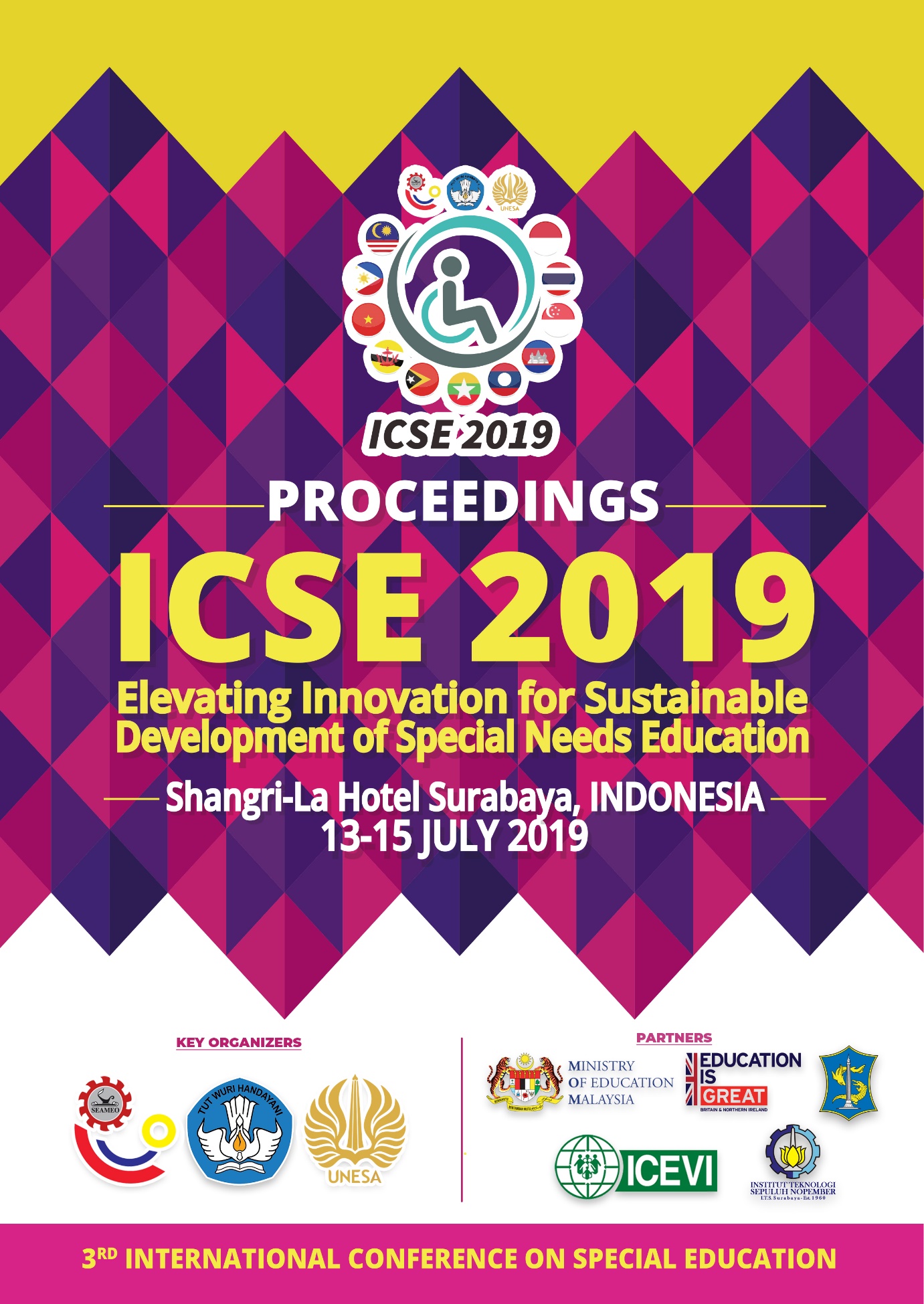 Downloads
How to Cite
Hoe Sin Ling. (2019). THE EFFECTIVENESS OF ORIGAMI MAGIC ON READING AND WRITING PERFORMANCES IN BAHASA MELAYU OF REMEDIAL PUPILS. Proceedings of International Conference on Special Education, 3. Retrieved from https://publication.seameosen.edu.my/index.php/icse/article/view/221
License