EMPOWERING THE POOR PARENTS OF CHILDREN WITH SPECIAL NEEDS
Keywords:
children with special needs, poor, empowerment, parents
Abstract
Problem of children with special needs (CSN) in developing countries cannot be resolved completely if there is lack involvement of parents and the surrounding community. On the other hand, barriers to stigma and culture "ensnare" parents and the surrounding community to be involved in their care. The Foundation believes that even though poor parents of CSN suffered from double discrimination, they already had their own modalities, so they can help themselves. However, realizing that this mission was hard, cooperation was carried out with various parties. The foundation's vision is to support active participation through the role of parents and the community, so that the concept of community based rehabilitation and inclusive development is modified according to local culture. Analysis of content from FGDs, accompanionship with in-depth interviews, observation and field notes was examined to find out the supporting and inhibiting factors of a social organization for empowering the poor of CSN, hopefully it could be a lesson learned.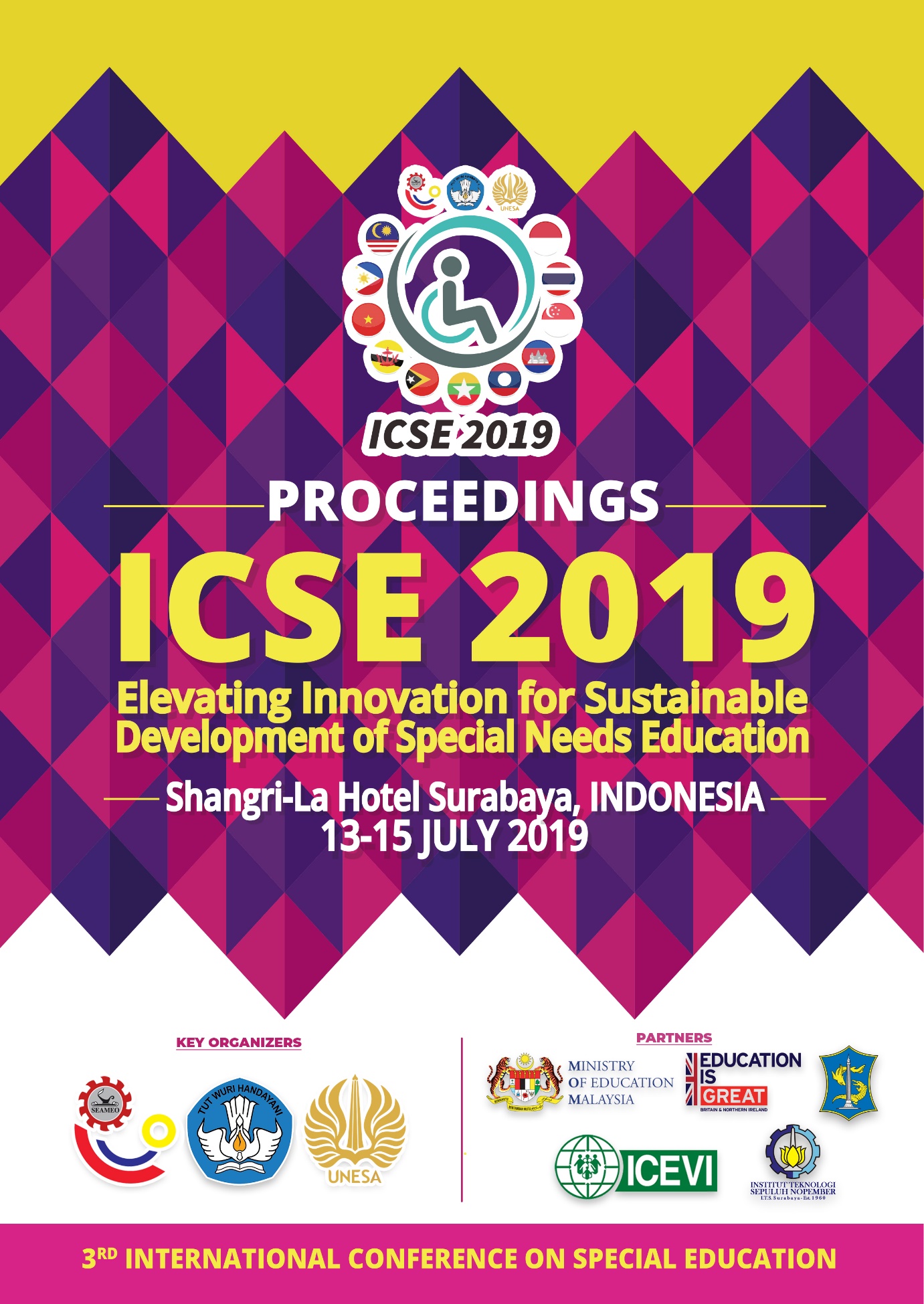 Downloads
How to Cite
SR Hadiati, SD Kirana, T Maknun, NI Rosyadah, HW Puspitasari, A Meilinawati, & RNRP Gofur. (2019). EMPOWERING THE POOR PARENTS OF CHILDREN WITH SPECIAL NEEDS. Proceedings of International Conference on Special Education, 3. Retrieved from https://publication.seameosen.edu.my/index.php/icse/article/view/224
License