LIVED EXPERIENCES OF SENIOR HIGH SCHOOL TEACHERS IN HANDLING MAINSTREAM CLASSES: TEACHER DEVELOPMENT PLAN
Keywords:
Lived Experiences, Mainstream Class, Senior High School
Abstract
This research determined the lived experiences of Senior High School Teachers handling Mainstream Classes at Babag National High School- Senior High School during the school year 2019-2020 as bases for a proposed teacher development plan. Babag National High School Senior High School Department implemented mainstream classes since the start of the K12 curriculum where teachers have less to no background in handling learners with special educational needs. The implementation of the class is in response to the Department's "Education for All" and observation of inclusions. The respondents were eight (8) Senior High School teachers handling mainstream classes. The study investigated the experiences of the teachers in their classes in terms of lesson planning, delivery of instruction, assessment of learning, and monitoring and coaching. Also, further investigated on challenges, difficulties and best practices of these teachers in handling their mainstream classes. The research employed quantitative-qualitative design where data were treated using Mean Deviation and Thematic Content Analysis. The findings show that teachers provided less independent and guided practice, they modify lessons, but they have difficulties in associating these tasks to their condition, they should explain content of test material first before students perform task, and they have no time for parent's conference for students' progress. Their challenges deal on teaching pedagogies and lack of time. Most respondents' best practices consist of task listing and personalized approach. Thus, teachers have varied lived experiences in handling mainstream class which are challenging for them. It is recommended to implement the proposed teacher development plan addressing areas of concerns in handling mainstream class.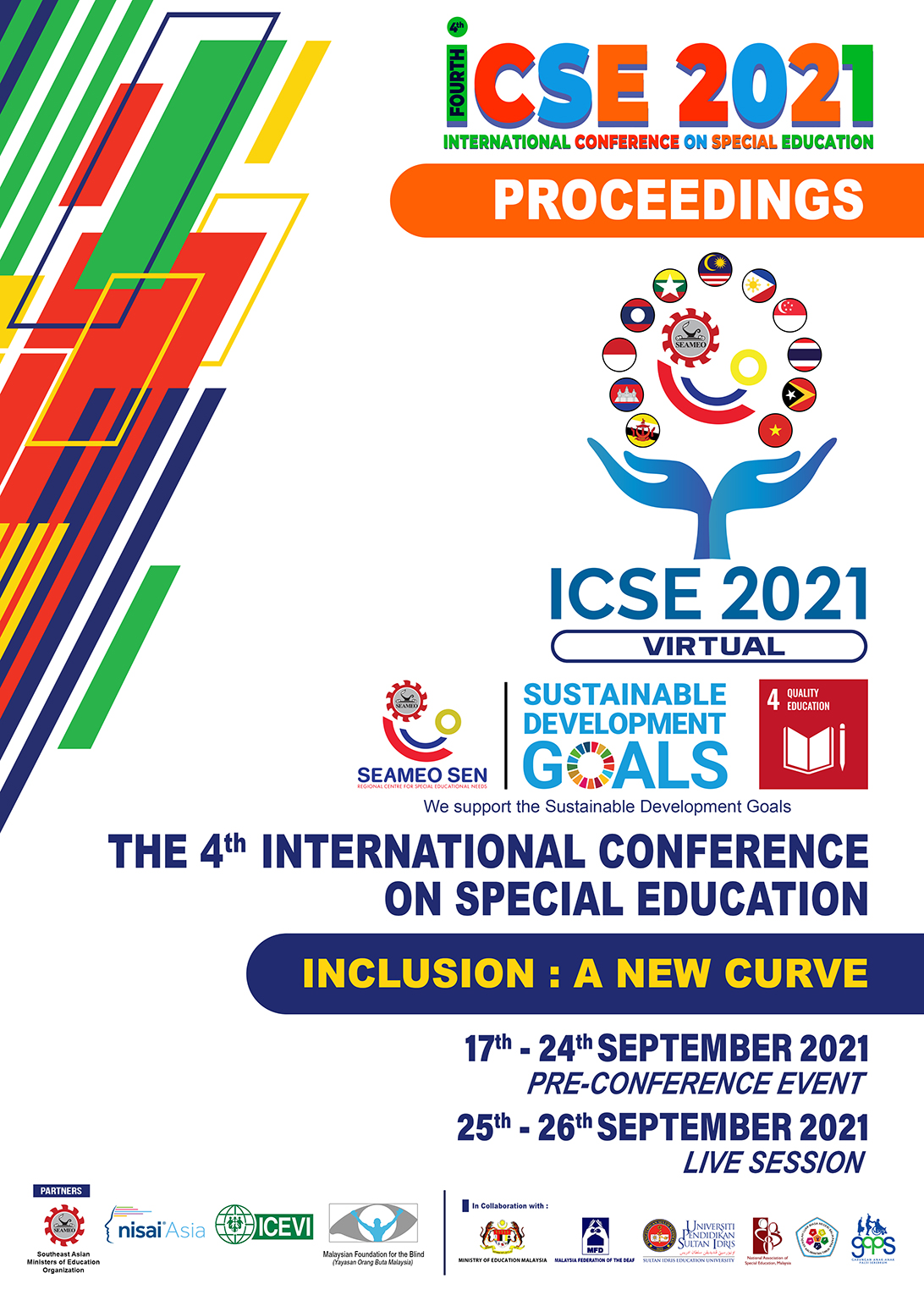 Downloads
How to Cite
Vonn Clyde Casquejo Nuñez. (2021). LIVED EXPERIENCES OF SENIOR HIGH SCHOOL TEACHERS IN HANDLING MAINSTREAM CLASSES: TEACHER DEVELOPMENT PLAN. Proceedings of International Conference on Special Education, 4. Retrieved from https://publication.seameosen.edu.my/index.php/icse/article/view/227
License