THE SUBURBIA STRATEGY: POSITIVE REINFORCEMENT TO IMPROVE THE LEARNING FOCUS OF SPECIAL NEEDS STUDENTS (MBK)
Keywords:
Positive Reinforcement, Teaching and Facilitation (PdPc), Traffic Light, Token Economy, Special Needs Students
Abstract
This Positive Reinforcement was implemented in a suburban school in Hulu Selangor to help improve the learning focus of Special Needs Students (MBK). The use of traffic light cards and token economy are aimed to elevate their speaking skills and self-confidence during the lessons in the classes. Prior to the programme, pupils lacked self-confidence and were not open to confide their problems in the lessons with the teachers. Moreover, pupils inclined to ask questions irrelevant to the topics concerned. This implied that pupils were unable to have full grasp on the lessons and thus to create possible problems for them to incorporate the knowledge taught in the classes into their lives. Through quantitative findings based on the pupils' classwork and qualitative measurement based on non-partisan observation, it is found that Positive Reinforcement was considered successful as intervention strategy. Pupils are also seemed to be less-dependent on their peers and plagiarism amongst them was positively reduced. In order to enrich the knowledge of best practices in school, it is suggested that the whole unit of schools comprise of MBK and mainstream pupils to incorporate acculturation of traffic light cards so that conducive environment is to be conceived for teaching and facilitation sessions.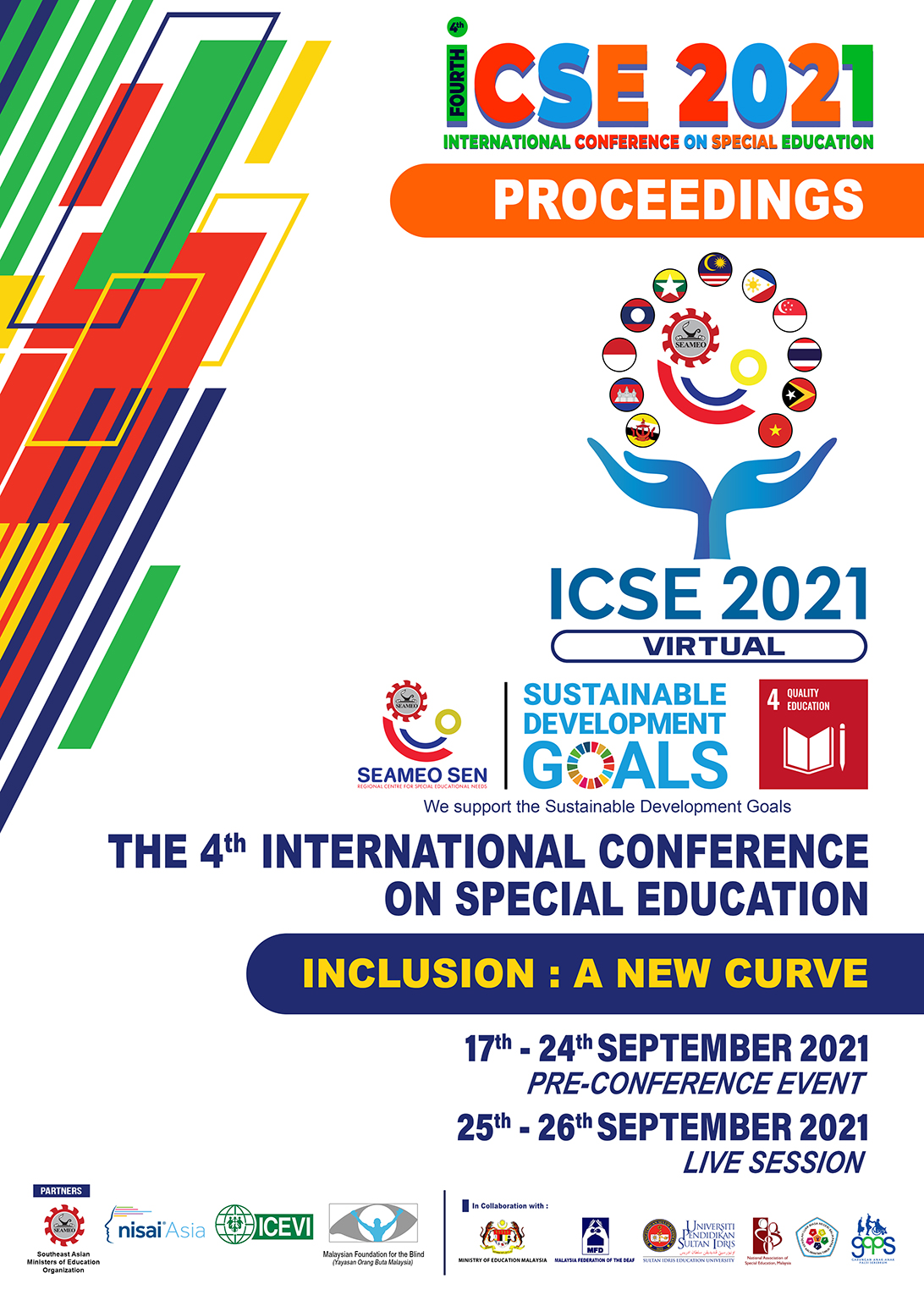 Downloads
How to Cite
Soufi Husairy bin Ahmad Hussain, & Shahrill bin Ramli. (2021). THE SUBURBIA STRATEGY: POSITIVE REINFORCEMENT TO IMPROVE THE LEARNING FOCUS OF SPECIAL NEEDS STUDENTS (MBK). Proceedings of International Conference on Special Education, 4. Retrieved from https://publication.seameosen.edu.my/index.php/icse/article/view/228
License