THE INNOVATION OF MUSIC NOTATION INTO COLOUR CODING AND NUMBERS
Keywords:
Music Notation, Numbering & Colour code, Special Education with Learning Disabilities
Abstract
This study aims to see the extent to which the effectiveness of the use of musical notation that uses Colour Codes and Numbers to replace standard musical notation among Special Education students with Learning Disabilities. This is because the pupils are unable to remember alphabetic codes (C, D, E, F, G, A, B,C'), are confused to read standard musical notation, and are unable to play musical instruments according to song notes. In this study, a total of 17 Special Education students with Learning Disabilities were selected as the study sample. The measurement tool of the study involved the use of observation checklists and interviews. As a result of the study, these students can recognize, understand, and can play songs with notes that have been innovated. Indirectly, students' skills in playing percussion instruments such as angklung and bells can be improved. Next, these students can make music performances with confidence. This method will be disseminated to Pre-School and mainstream students at Sekolah Kebangsaan Bukit Beruntung.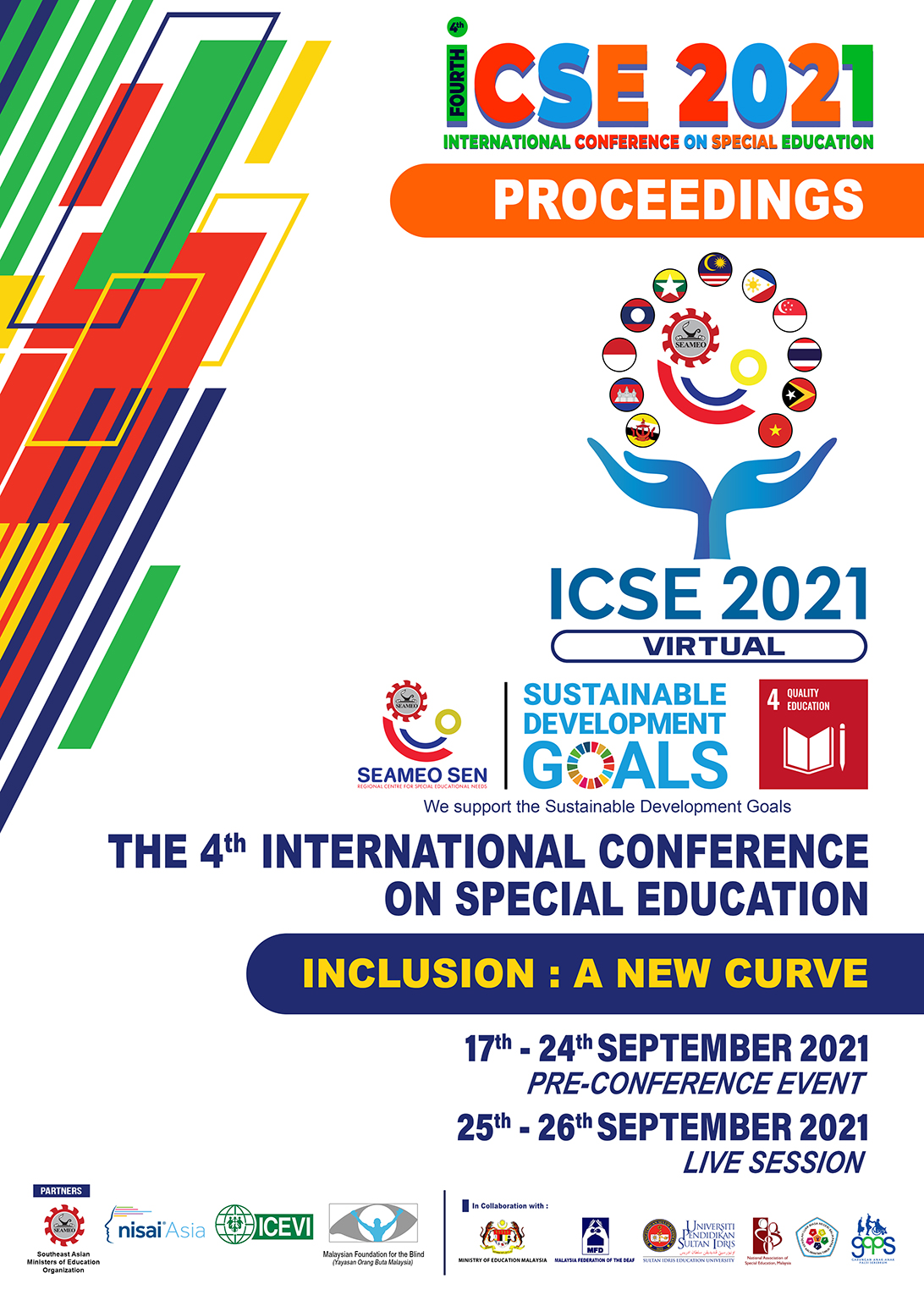 Downloads
How to Cite
Norihan binti Md Ishak. (2021). THE INNOVATION OF MUSIC NOTATION INTO COLOUR CODING AND NUMBERS. Proceedings of International Conference on Special Education, 4. Retrieved from https://publication.seameosen.edu.my/index.php/icse/article/view/235
License