PEPs IN IMPROVING ACADEMIC PERFORMANCE IN GENETIC CONCEPTS OF GRADE 11 STEM STUDENTS
Keywords:
Mastery of Genetic Concepts, Puzzles, Edmodo, Punnet Blocks, STEM
Abstract
This research was purposely conducted to improve Genetic Concepts of Grade 11 STEM Students of Gonzaga National High School in their General Biology 1 subject for the School year 2020-2021 through the use of an intervention. The interventions that were utilized called PEP (Puzzles, Edmodo and Punnet Blocks) were combination of teaching and learning activities which enabled the students improved learning of students on the said concepts. Puzzles using the improvised punnet blocks will help them to easily understand the concept in Genetics specifically on Monohybrid and Dihybrid crosses. These interventions were aligned with the New Normal in the absence of the face to face learning. The intervention will be implemented through Online Distance Learning Modality where series of puzzles and activities were uploaded in Edmodo. The proponent used the descriptive-comparative approach using the paired sample t-test in determining the significant difference of their pre and post-test and the effectiveness of the PEPs intervention through Cohen's d formula. The data gathered by the researcher conveyed that the students with learning gaps in Genetic Concepts particularly in Monohybrid and Dihybrid crosses had greatly learned a lot after the intervention, through an increased percentage of their mastery in Genetic Concepts. Hence, the intervention applied had been found to be truly effective. The Intervention helped the students increased their academic performance particularly on the mastery of monohybrid and dihybrid crosses thru the guidance of their parents and siblings. These interventions with the use of the platform Edmodo, motivated them to learn more in the absence of Face to face learning because of the Pandemic. It was then recommended that coming up with other interventions will be a great help to the improvement of the academic performance not only for the coping students but for all the students in the class.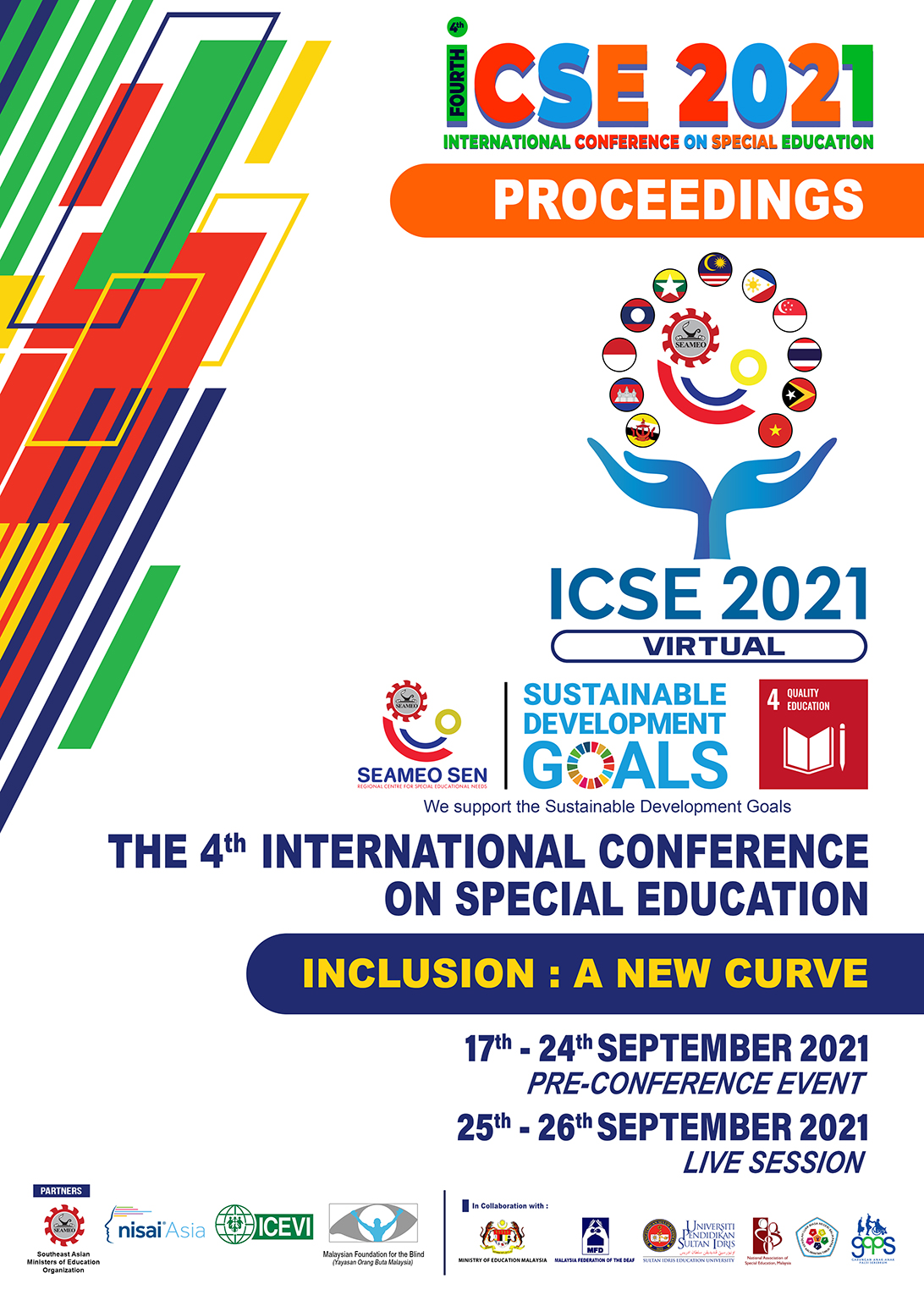 Downloads
How to Cite
Joei T. Arquero. (2021). PEPs IN IMPROVING ACADEMIC PERFORMANCE IN GENETIC CONCEPTS OF GRADE 11 STEM STUDENTS. Proceedings of International Conference on Special Education, 4. Retrieved from https://publication.seameosen.edu.my/index.php/icse/article/view/243
License