URBAN FARMING CIK TEBU MANIS: CHANGES IN BEHAVIOR AND INTERESTS OF STUDENTS WITH SPECIAL NEEDS (MBK)
Keywords:
Urban Farming, low functioning, Special Education Integration Program, fertigation and behavior, psychomotor
Abstract
The Best DuA Integration Special Education Program became first in the Hulu Selangor District to carry out the "Urban Farming" fertigation project which was carried out in early 2018 until now. Urban Farming Cik Tebu targets medium and low functional students in the teaching and learning process in schools. Therefore, this study was conducted to find out the extent to which the influence of specific vocational skills subjects and basic crop skills can build students' interest in the field of agriculture and in turn make the agricultural sector as a career opportunity. Preliminary observations found that students were not focused during the teacher's teaching process, were too active to be disciplined and unskilled in using their psychomotor skills. The study of the Urban Farming project, which was conducted over a period of 6 months, focused on the preparation work of the Urban Farming project by planting various types of vegetables such as solok chillies, rice chillies, large chillies, cabbage and bitter gourd in locations close to special education classes. The project requires only limited space and is equipped with a structured system. Pupils have the opportunity to learn about agriculture in interesting and fun methods. The results of the study found that all students involved showed positive changes in behavior and interest in agriculture. This project was found to be able to provide opportunities for students with medium and low functioning to form self -identity and independence and can even be applied in daily life with an interesting and fun atmosphere using the work procedure manual that has been provided.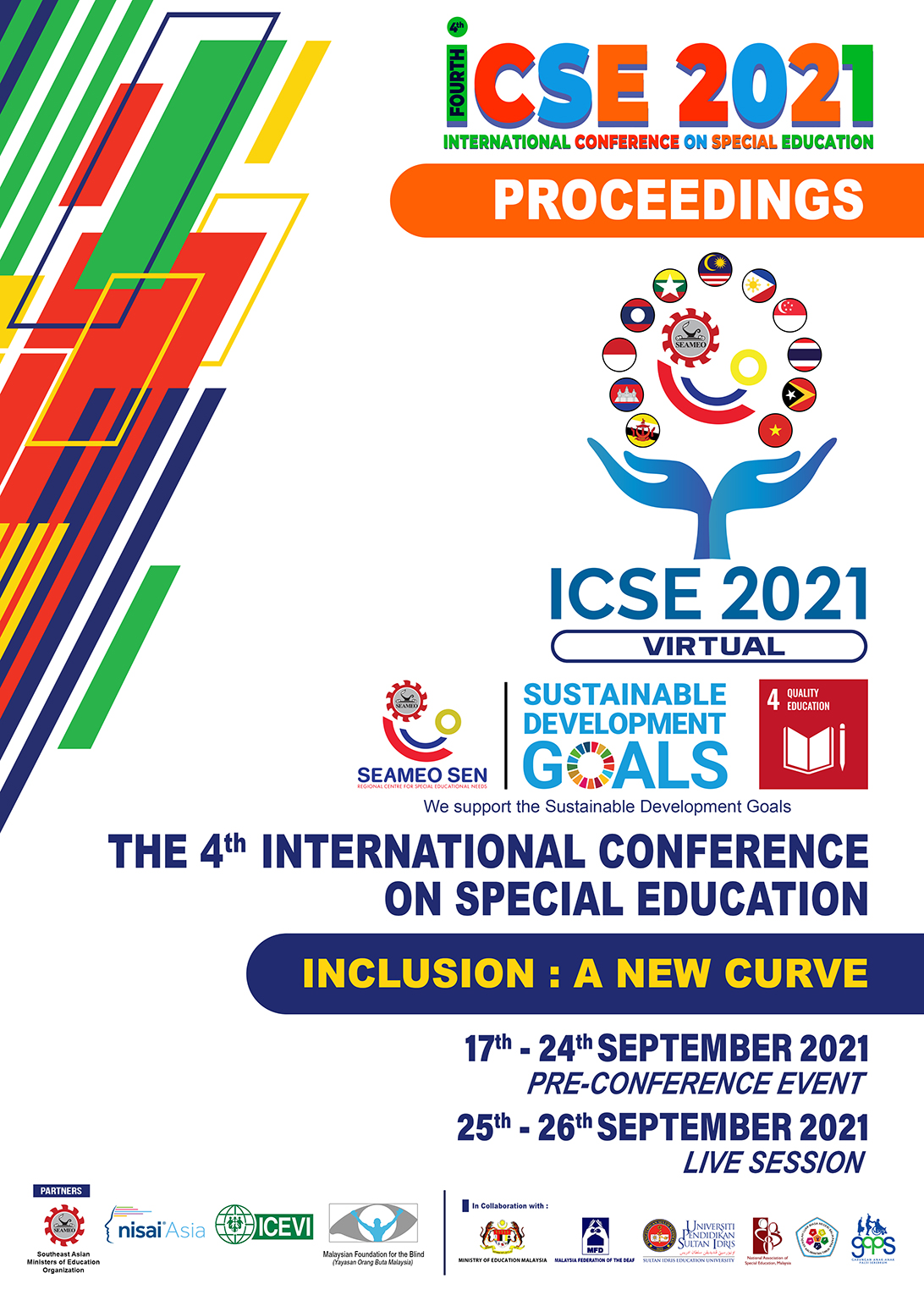 Downloads
How to Cite
Normazian Binti Mohamad Nordin, Mahezan Binti Mat Jusoh, & Magdelane Anak Stephen Ayot. (2021). URBAN FARMING CIK TEBU MANIS: CHANGES IN BEHAVIOR AND INTERESTS OF STUDENTS WITH SPECIAL NEEDS (MBK). Proceedings of International Conference on Special Education, 4. Retrieved from https://publication.seameosen.edu.my/index.php/icse/article/view/246
License