A SYSTEMATIC REVIEW OF THE INFLUENCE OF TEACHERS' KNOWLEDGE ON THE USE OF ASSISTIVE TECHNOLOGY
Keywords:
Assistive Technology, Knowledge, Teacher, Inclusive Education
Abstract
Assistive technology is an essential tool that supports students in their learning participation and provide opportunities for their education, social interactions and social relationship. Teachers' knowledge in assistive technology has consistently shown to be required for them to come out with proper modification and differentiation using assistive technology for students with l special educational needs in inclusive education. There are numerous studies aimed at reviewing the impact of teachers' knowledge on the use of assistive technologies among elementary and secondary school teachers. This review intended to summarise the context of teachers' knowledge in the domain of general inclusive education and explore the instrument used, sample selection, validity and reliability as reported in the related studies. Electronic database includes Education Source, ERIC (Educational Resource Index and Abstracts), EBSCOhost by Elton B. Stephens Company and Scopus were systematically searched, reviewing published studies from January 2011 to January 2021 with the inclusion criteria selecting any study which focused on teachers' knowledge and their use of assistive technology with special educational need students in inclusive education. Of the 6 reviewed published studies, teachers' knowledge reported to have a positive impact on their use of assistive technology and have an influence on their level of confidence in integrating assistive technology in teaching. Recommendations for future studies include preparedness of pre-service teachers for assistive technology use in inclusive education to ensure they have sufficient knowledge for the use of assistive technology in teaching.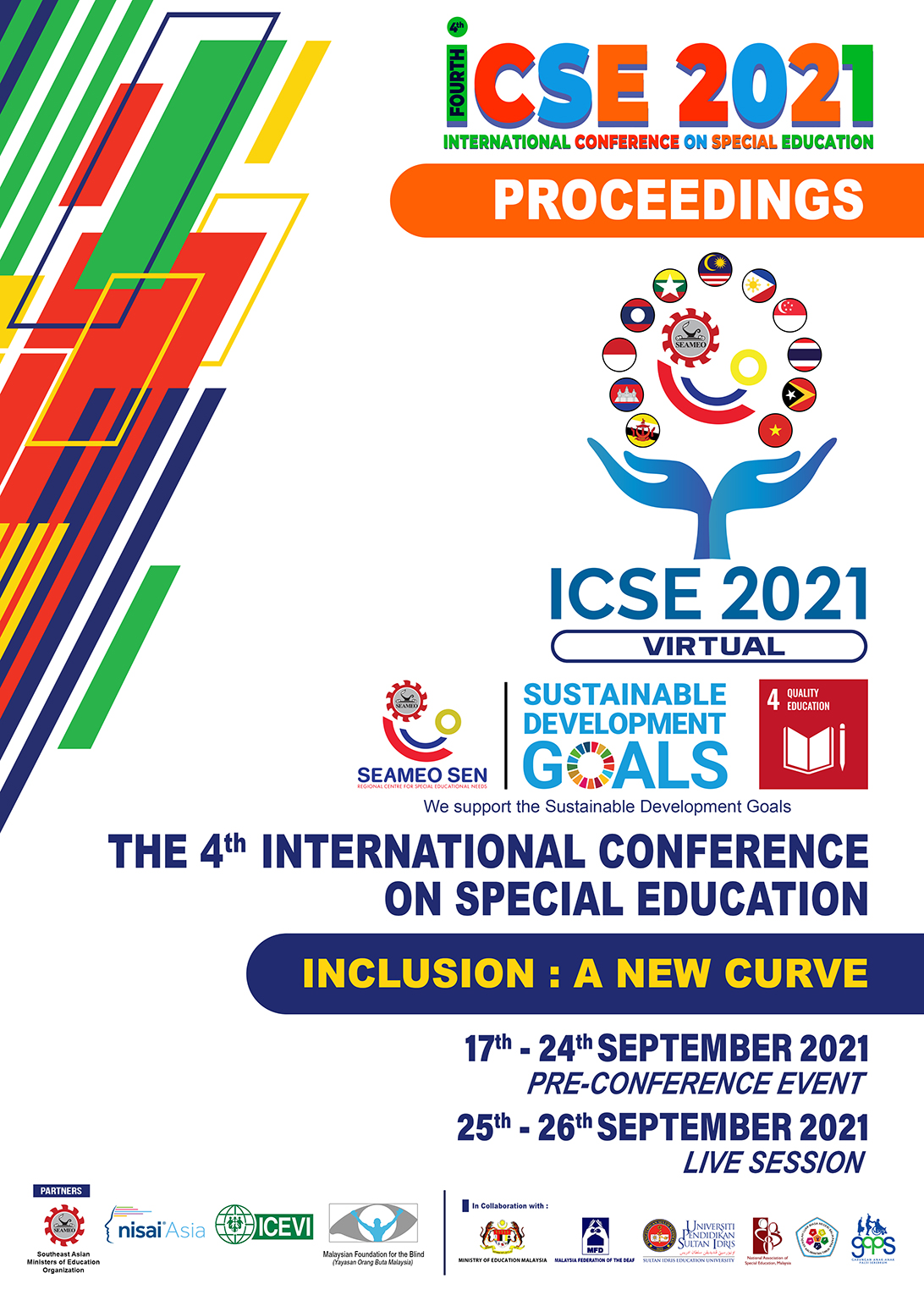 Downloads
How to Cite
Choo Bee Giek. (2021). A SYSTEMATIC REVIEW OF THE INFLUENCE OF TEACHERS' KNOWLEDGE ON THE USE OF ASSISTIVE TECHNOLOGY. Proceedings of International Conference on Special Education, 4. Retrieved from https://publication.seameosen.edu.my/index.php/icse/article/view/248
License