THE LEVEL OF PROBLEM-SOLVING SKILLS OF GIFTED STUDENTS IN JORDAN, A COMPARATIVE STUDY BETWEEN THE SCHOOLS OF EXCELLENCE AND THE JUBILEE SCHOOL
Keywords:
Problem-Solving, Gifted students, Jubilee School, King Abdullah II Schools for Excellence, Heppner Test
Abstract
Problem-solving skills are considered one of the essential skills of the twenty-first century because nations and individuals face various problems. This study aimed to determine the level students of grade nine of King Abdullah II schools for excellence and Jubilee school in Jordan in Problem-Solving skills and a comparison between the levels of the two groups in these skills. The study sample comprised 23 students from the Jubilee School in Amman (Private school) and 30 students from Schools of Excellence in Madaba Governorate (Government school). They were randomly selected from the study population. The research used the Heppner test to determine the level of students' possession of problem-solving abilities. This tool was chosen because of its scientific fame, Arabization, and suitability for the Jordanian environment. The validity and reliability of the instrument have been verified. To reach the results, the researchers used the Statistical Package for Social Sciences SPSS version 25. Descriptive statistics were used, and an independent T-test was used to determine whether there were statistically significant differences between the averages of the two groups. The results showed that gifted students in the two groups possess good skills in solving problems. The results also showed that the Jubilee School students outperformed their counterparts in Schools of Excellence in these skills. The paper suggested recommendations regarding the results of the study.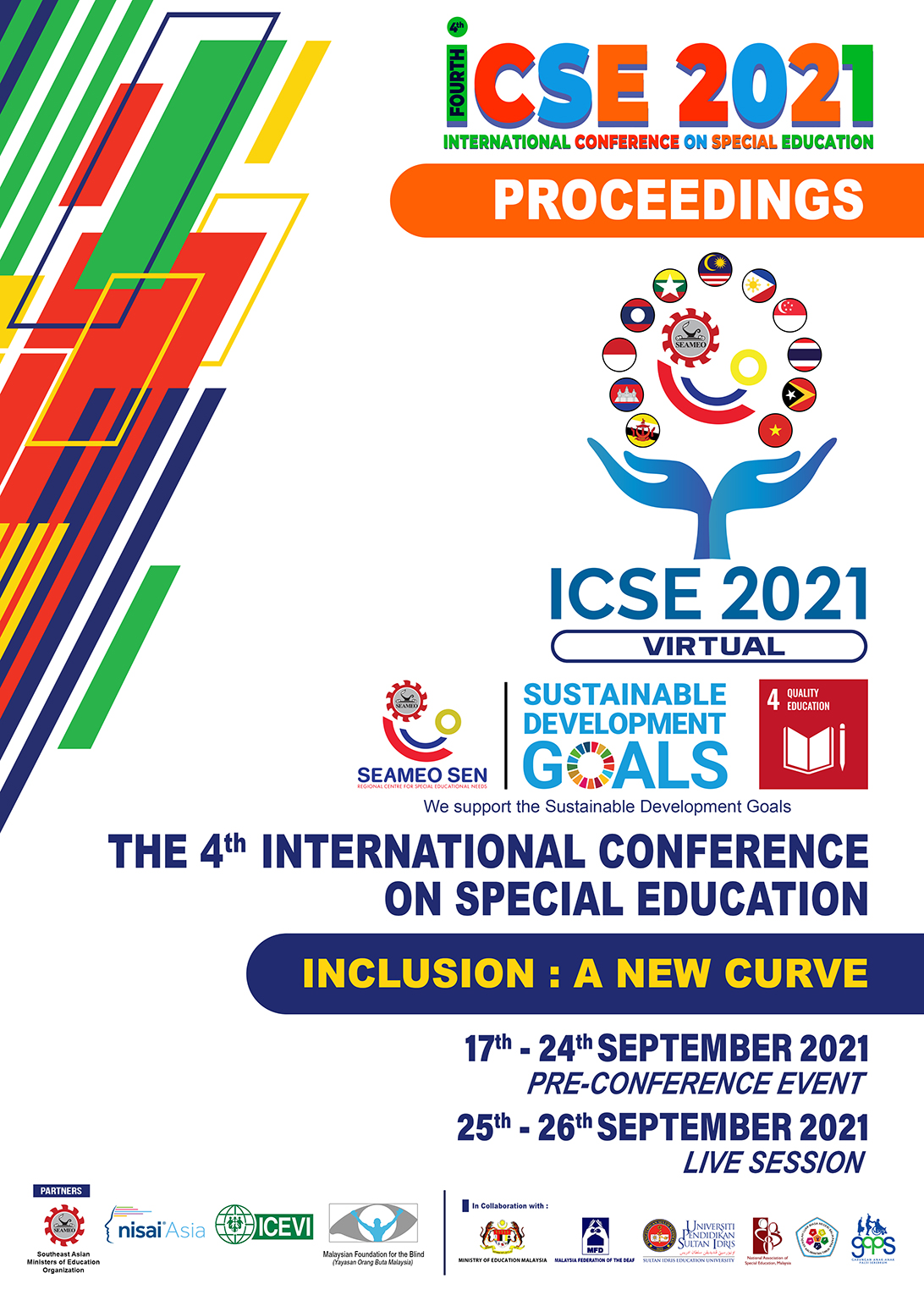 Downloads
How to Cite
Aznan Che Ahmad, Mahmoud Ghazi Ewies, & Aswati Hamzah. (2021). THE LEVEL OF PROBLEM-SOLVING SKILLS OF GIFTED STUDENTS IN JORDAN, A COMPARATIVE STUDY BETWEEN THE SCHOOLS OF EXCELLENCE AND THE JUBILEE SCHOOL. Proceedings of International Conference on Special Education, 4. Retrieved from https://publication.seameosen.edu.my/index.php/icse/article/view/249
License