PROBLEM OF SENTENCE STRUCTURE OF CHILDREN WITH HEARING IMPAIRMENT IN ELEMENTARY SCHOOL
Keywords:
children with hearing impairment, special education, the problem of sentence structure
Abstract
This study aims to find out the problem of sentence structure of deaf children in elementary school. The methods in this study are quantitative and qualitative. The subjects in the study were seven deaf children in grade 5 at one of Surakarta's outstanding private schools. The data collected in this study used oral tests and interviews. The data analysis technique used is data triangulation. The result of this study is the ability to structure the sentence structure of deaf children with normal children differently. Some deaf children have difficulty understanding between subjects, objects, and predicates in placing these elements reversed. As a result, the sentences spoken and written are meaningless, nor the information conveyed and written is not appropriate.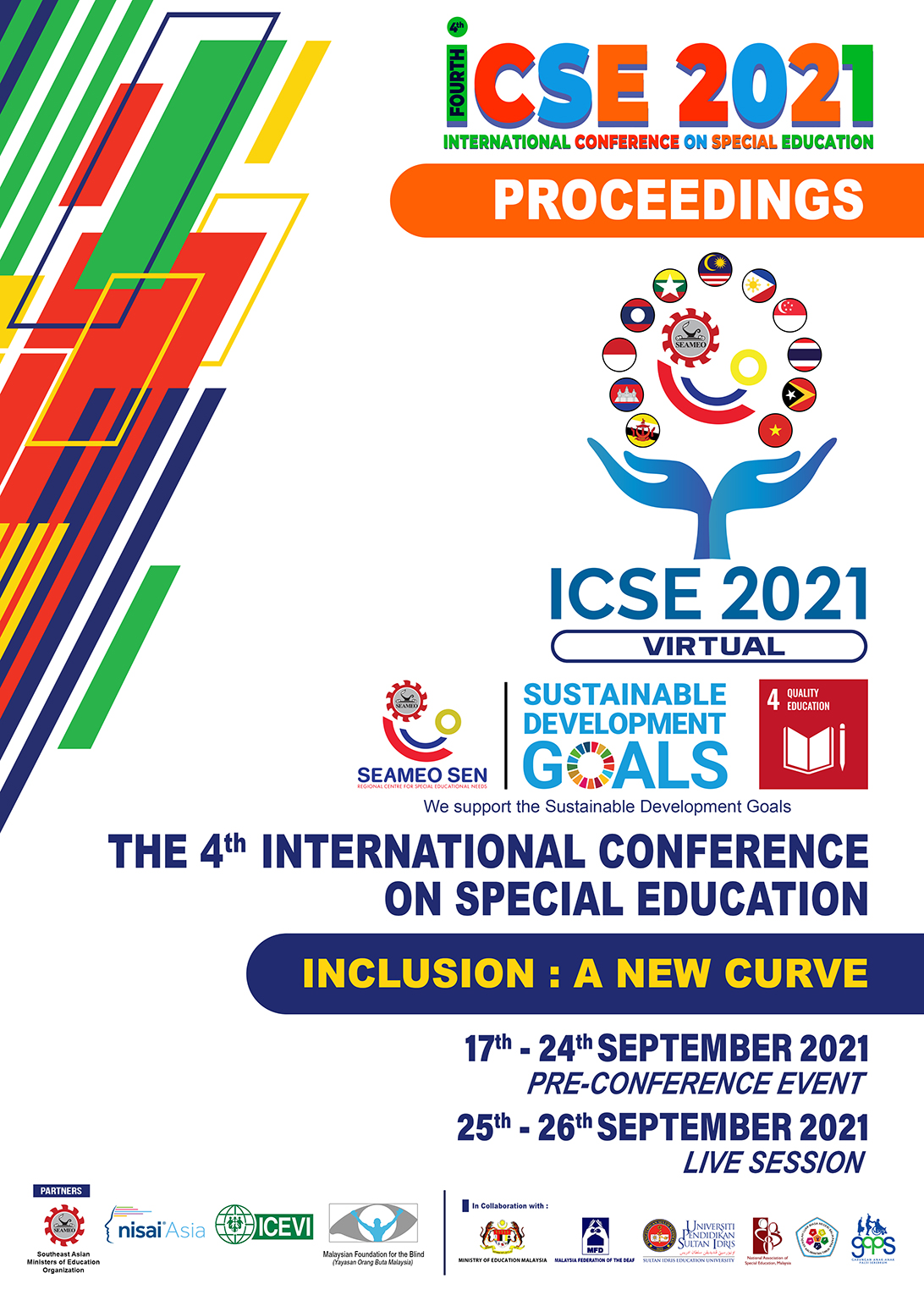 Downloads
How to Cite
Munawir Yusuf, Feri Adriyanto, Priyono, Winda Greatta Zakiah, & Soedjono. (2021). PROBLEM OF SENTENCE STRUCTURE OF CHILDREN WITH HEARING IMPAIRMENT IN ELEMENTARY SCHOOL. Proceedings of International Conference on Special Education, 4. Retrieved from https://publication.seameosen.edu.my/index.php/icse/article/view/261
License