IMPLEMENTATION OF THE SMART SOLAT CAMP FOR SPECIAL NEEDS STUDENTS IN YAN DISTRICT
Keywords:
Islamic education, solah, Special Education Smart Prayer Camp, j-QAF
Abstract
Learning in Islamic Education is the ultimate goal in enhancing the character and faith for muslim's students. Among the things that are emphasized in the subjects of Islamic Education is the prayer of worship. Children with special needs are not exempt from performing prayers as long as fulfilling obligations and can perform solah just as much as they can. Parents and teachers play a role in guiding children with special needs so they can perform the prayers. This study aims to examine the approaches used by teachers of Islamic education in implementation of the worship service through the Special Education Smart Prayer Camp Model which is available in the J-QAF programme at three Special Education Class Learning (SECL) in Yan district involving special education teachers of Islamic education. The servay methodology used interviews and observations to involve qualitative data. Because of that, the implementation of the J-QAF programme in Special Education is one of the government's initiatives to special needs students. The J-QAF's programme is part of the efforts of the Special Education Division to produce human capital and further the gap education that is the goal of the Ministry of Education Malaysia.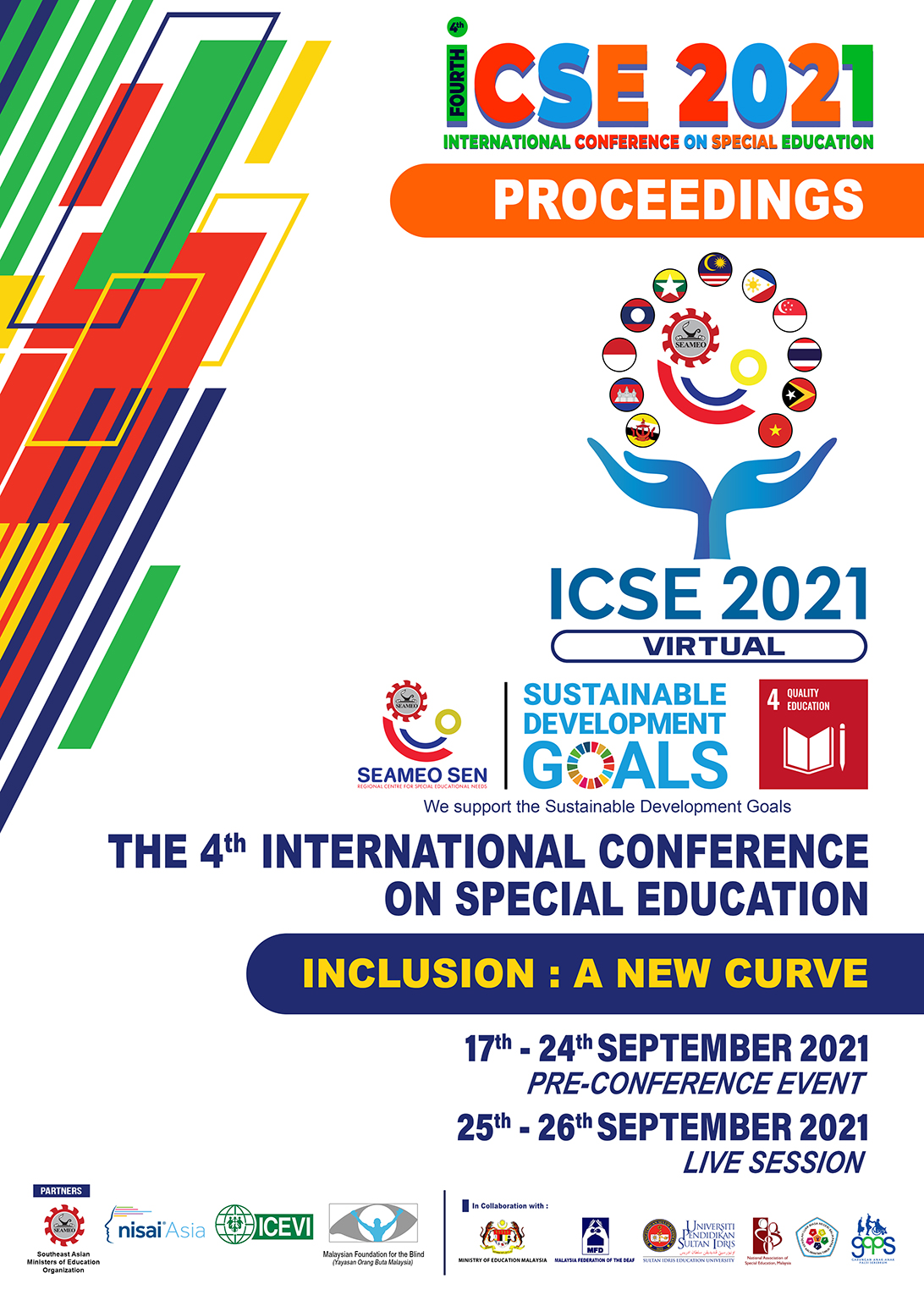 Downloads
How to Cite
Mohd Noor Akmal Bin Hashim, & Norshidah Mohd Salleh. (2021). IMPLEMENTATION OF THE SMART SOLAT CAMP FOR SPECIAL NEEDS STUDENTS IN YAN DISTRICT. Proceedings of International Conference on Special Education, 4. Retrieved from https://publication.seameosen.edu.my/index.php/icse/article/view/270
License