LIVEWORKSHEET: THE EFFECTIVENESS OF QUIZ ASSIGNMENT SUBMISSION AMONG SENP
Keywords:
Liveworksheet, special education need pupil, ICT, home learning
Abstract
This action research was implemented to improve the delivery of assignments by special education needs pupils (SENP) during home learning session for the subject of Information and Communication Technology (ICT). The target group involves 5 SENP Year 4 pupils, SK Jalan Enam, Bandar Baru Bangi, Selangor. This SENP consists of an autistic pupil, a Down Syndrome pupil and three pupils with intellectual disabilities. Preliminary surveys were carried out through reviewing of pupil's work and observations. Preliminary survey results showed that SENP did not submit the assignments that they were supposed to do. Researcher used Liveworksheet digital application to overcome this problem. The instruments used were through observation method, data collection and questionnaires. The results of the study showed that SENP have shown some improvement in submitting the assignments timely and consistently. The implication of this study is that educators can use the Liveworksheet digital application to attract pupils' attention as well as to improve the submission of assignments among SENP. Hence, educators should use variety of other applications of game-based systems during home learning and continue to seek out these innovative approaches. SENP really enjoy the online digital application as determined from verbal feedback and their request in play Liveworksheet.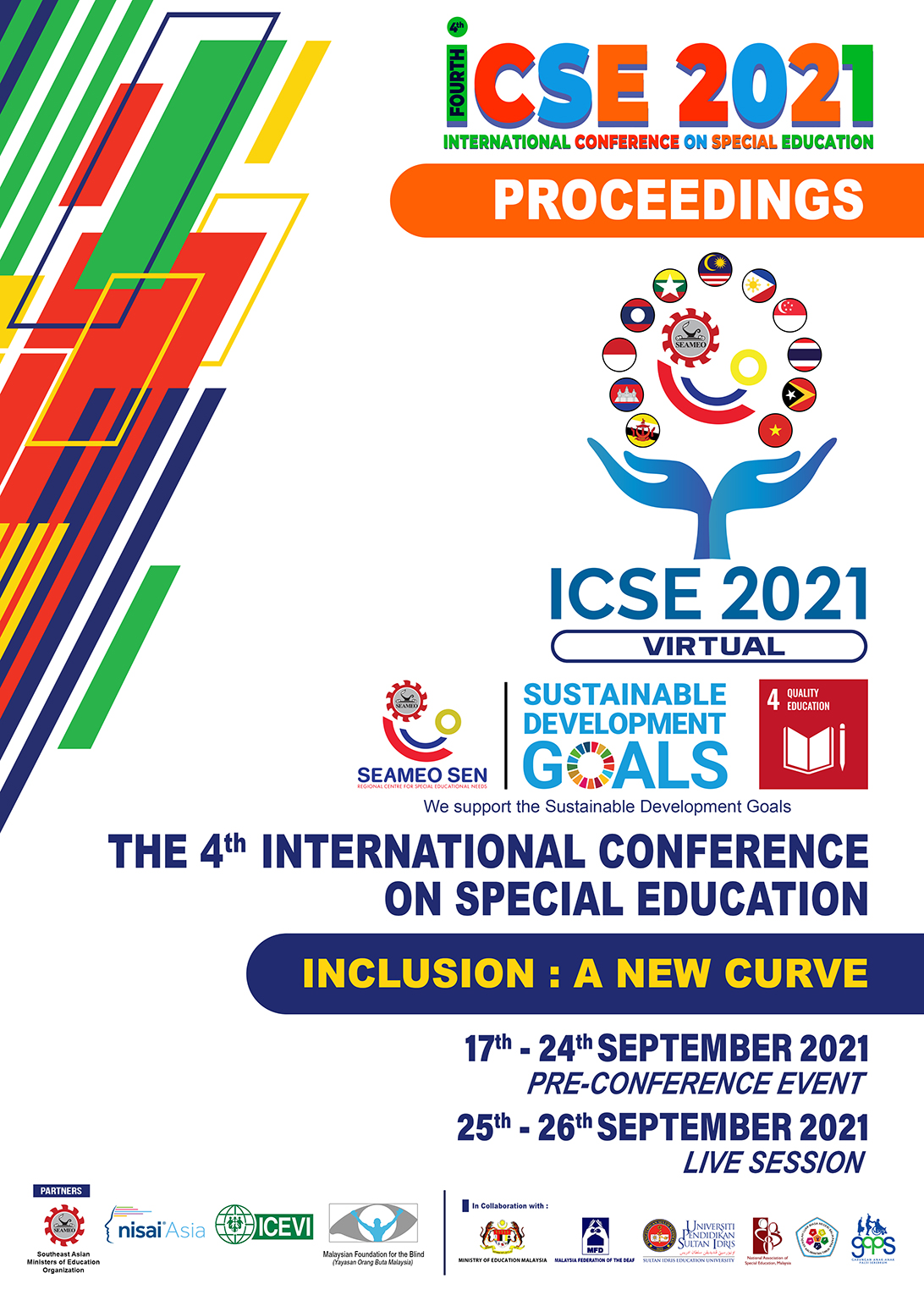 Downloads
How to Cite
Nik Zatul-Iffah bt N Mohd Nabil. (2021). LIVEWORKSHEET: THE EFFECTIVENESS OF QUIZ ASSIGNMENT SUBMISSION AMONG SENP. Proceedings of International Conference on Special Education, 4. Retrieved from https://publication.seameosen.edu.my/index.php/icse/article/view/271
License