THE EVALUATION OF "EFFICIENT WRITING" ON AUTISTIC STUDENT IN INTERVENTION CENTER
Keywords:
Handwriting, autistic student, intervention, neatness, brain gym
Abstract
Although most autistic students have difficulties in letter formation, studies on the development of autism writing skills are scarce. This study aims to evaluate the effectiveness of "Efficient Writing" on autistic students between 13 to 16 years old in an intervention center. "Efficient Writing" underpins the combination of Brain Gym and The Size Matter Handwriting Programme concepts. Only one autistic student who has severe handwriting difficulties was selected as the sample of this study by implementing the ABA design. Data was collected through repeated measurement of respondent's handwriting skill in terms of the neatness followed by documentation analysis and semi-structured interview. The result showed that respondent had made a significant improvement in handwriting. Respondent's handwriting remained neat even after the intervention had been withdrawn. The outcome also highlighted the importance of handwriting intervention among autistic students with dysgraphia.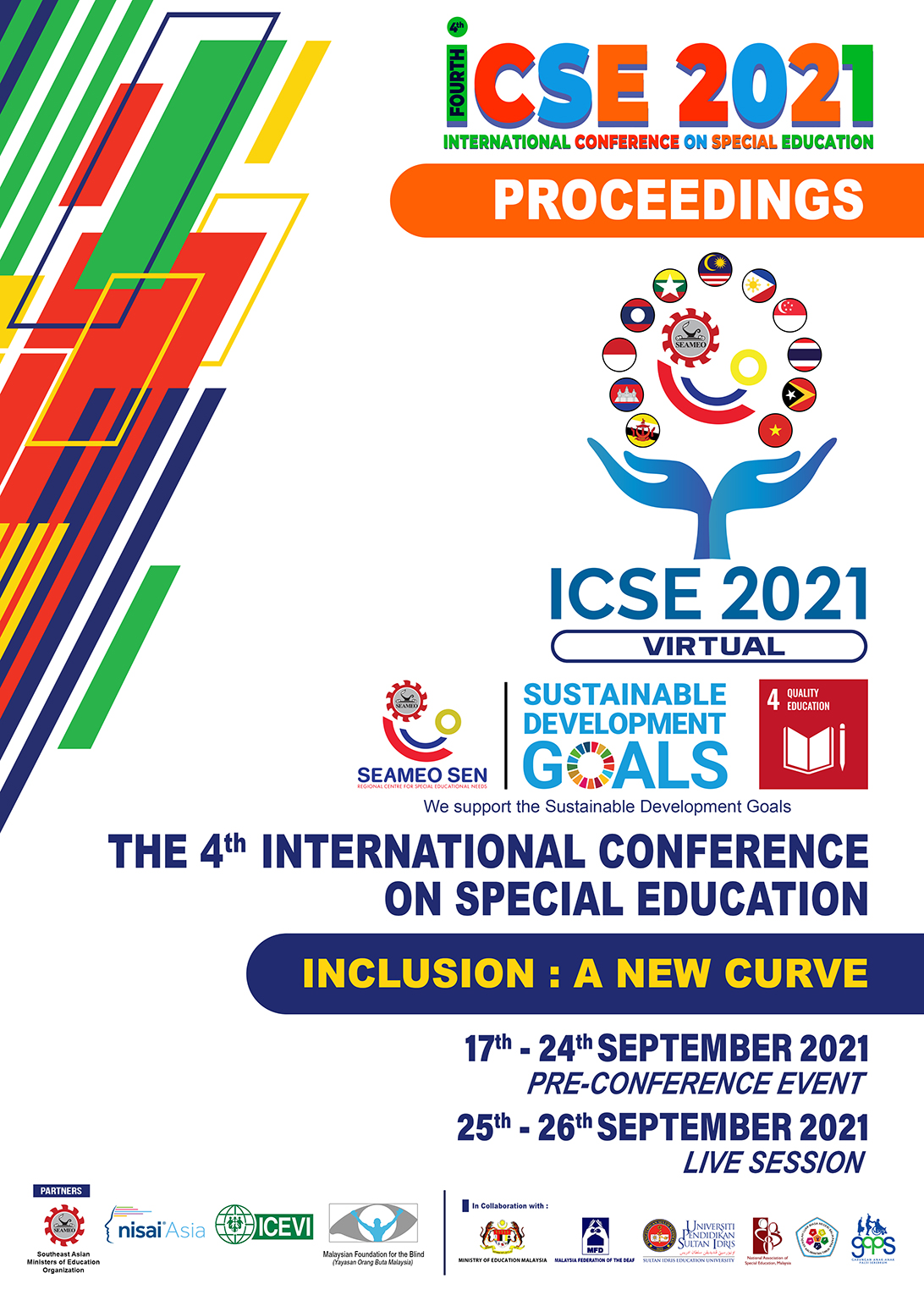 Downloads
How to Cite
Hui Ling Ch'ng, & Aznan Che Ahmad. (2021). THE EVALUATION OF "EFFICIENT WRITING" ON AUTISTIC STUDENT IN INTERVENTION CENTER. Proceedings of International Conference on Special Education, 4. Retrieved from https://publication.seameosen.edu.my/index.php/icse/article/view/274
License