IMPORTANCE OF ENTREPRENEURSHIP SKILLS AMONG STUDENT WITH LEARNING DISABILITIES
Keywords:
Entrepreneurship, Entrepreneurship Skills, Learning Disabilities
Abstract
Entrepreneurship is a best mechanism to boost up economy of a country. In addition, entrepreneurship skills fostering the innovation and productivity to develop the economy of a country as well as molding a person to be job creator rather than be a job seeker. Thus, entrepreneurship skills are an important key element towards enhancing an independent and productive living for student with learning disabilities. Student with learning disabilities is often categorized as unproductive children and neglected by the society. Students with learning disabilities are under-represented in the workforce, often facing discrimination by employers, and not served in good manner due to their inabilities. Hence, entrepreneurship skills are most powerful weapon to driven entrepreneurial spirit and giving practical competencies that enable to start an own business. In order to develop the entrepreneurship skills, government introduced entrepreneurship education in Malaysian National Curriculum in primary education, secondary education and tertiary education. However, entrepreneurship skills among students with learning disabilities remains behind in terms of research and the importance. Thus, more researches are very crucial on this field. Hence, the purpose of this study is to highlight the importance of entrepreneurship skills among students with learning disabilities. The impact of this study will provide a fundamental knowledge on the importance of entrepreneurship skills among student with learning disabilities for researchers in the future researches.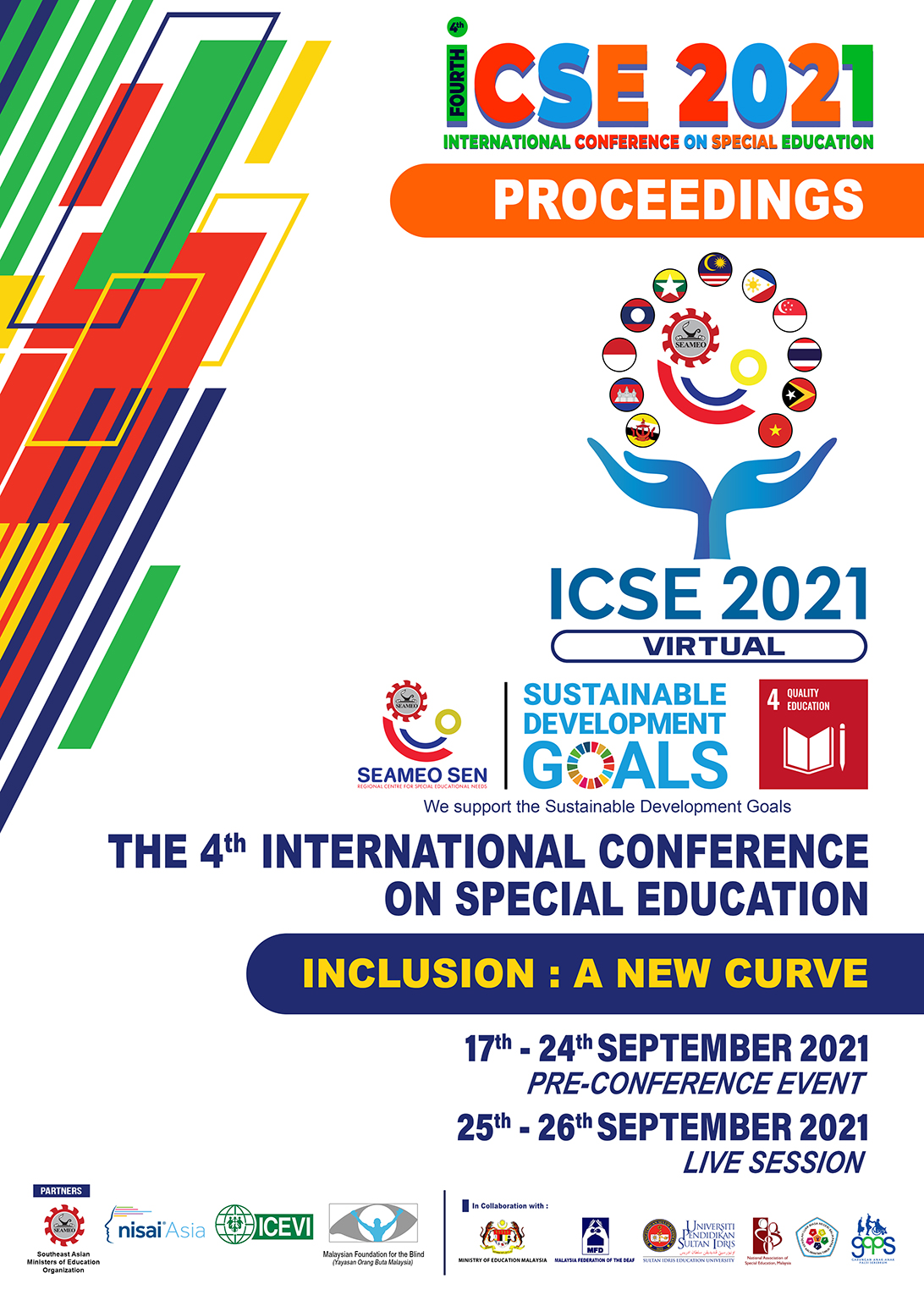 Downloads
How to Cite
Parthiban Govindasamy, Noraini Binti Abdullah, & Rohaizat Binti Ibrahim. (2021). IMPORTANCE OF ENTREPRENEURSHIP SKILLS AMONG STUDENT WITH LEARNING DISABILITIES. Proceedings of International Conference on Special Education, 4. Retrieved from https://publication.seameosen.edu.my/index.php/icse/article/view/277
License