THE HOPES AND DREAMS FOR YOUTH WITH INTELLECTUAL DISABILITIES
Keywords:
Transition, Adulthood, Intellectual Disabilities, School-to-Work
Abstract
Transition is difficult for everyone, but it is particularly challenging for youth with ID and their families. When these youth transition out of school to post school environments, they will move from a structured environment with clear daily routines, with school personnel who are tasked to teach and support them, to environments where on-going support and services are not readily available. The purpose of this study is to explore how the various stakeholders envision the future for youth with ID from the perspectives of the individuals themselves, their parents and siblings, and the school personnel. Thirty-three participants from four stakeholder groups (i.e., eight students with ID, 10 parents, six siblings and nine school personnel) participated in this study. The eight student participants were from three special schools. We utilized semi-structured interviews and qualitative research methods to explore the perspectives of stakeholders on youth with ID transitioning to adulthood. All interviews were audio-recorded and transcribed verbatim. The data were analyzed using thematic analysis. The various stakeholders envisioned a future where the youth with ID will: (a) be meaningfully occupied and/or gainful employed, (b) be independent in managing themselves, (c) be emotionally and/or physically healthy, (d) be safe, and (e) have social lives. The findings provide insights into the stakeholders' vision of the future for youth with ID and suggest that while working to increase post school options is critical, more importantly, we need to support the family to empower the youth to explore the available opportunities. A family's hopes and dreams for the youth with ID are often clouded by society's expectations for people with disabilities. Therefore, the mindsets, beliefs and attitudes of the general public towards the participation of people with disabilities in the society must change.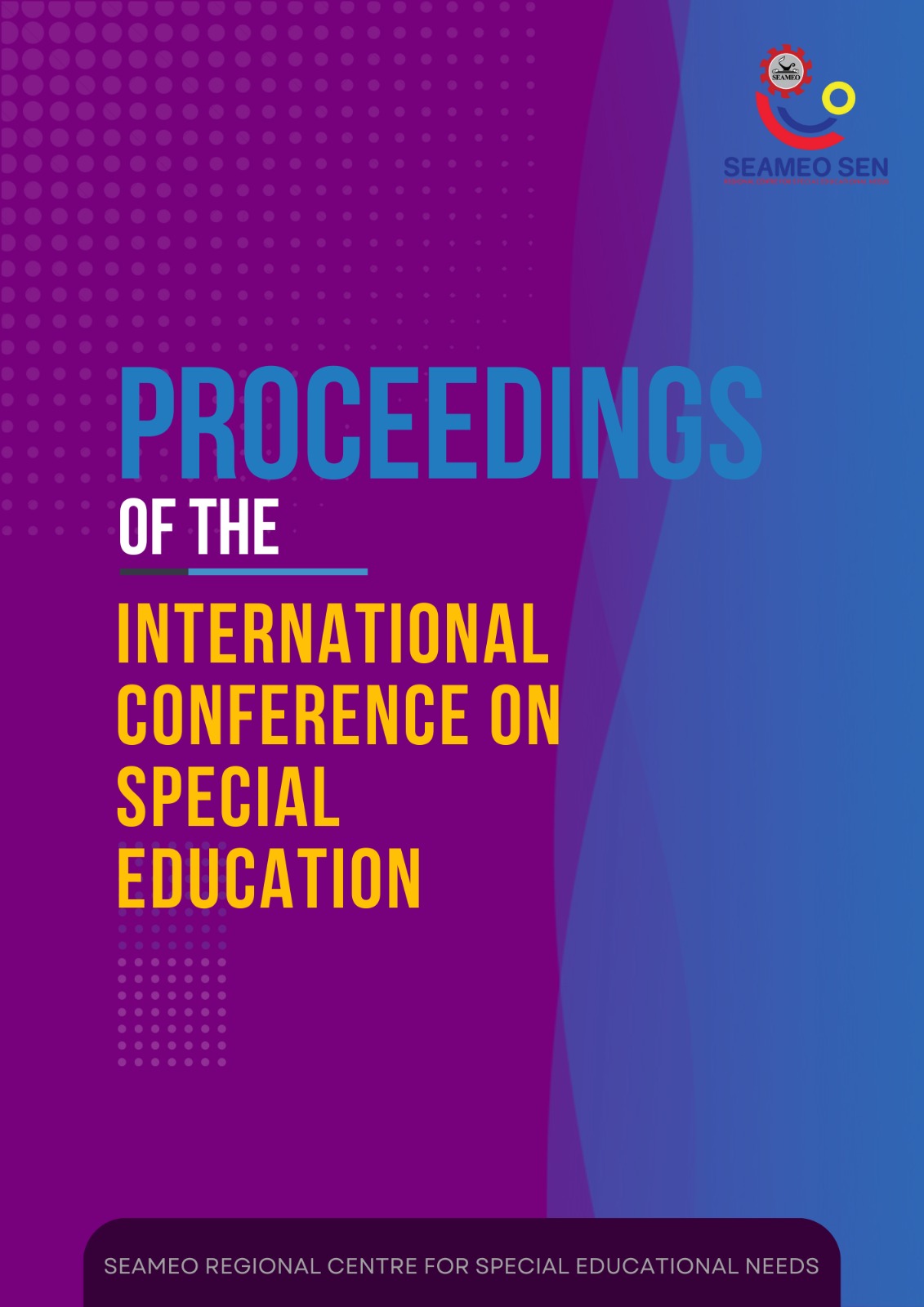 Downloads
How to Cite
Ailsa Goh, Wong Meng Ee, & Carol Tan. (2023). THE HOPES AND DREAMS FOR YOUTH WITH INTELLECTUAL DISABILITIES. Proceedings of International Conference on Special Education, 5. Retrieved from https://publication.seameosen.edu.my/index.php/icse/article/view/352
License
Copyright (c) 2023 5th International Conference on Special Education 2023
This work is licensed under a Creative Commons Attribution 4.0 International License.