Application of Drilling Simple Sentences in Speaking Activity to Enhance Confidence to Converse in English for Pupils with Special Needs
Abstract
English has been widely used and spoken in Malaysia for a long time, making it the nation's second language by default. In terms of education, learning English has become essential to overcoming communication challenges in schools and colleges. However, Malaysia as well as many other non-English native speaker countries do have difficulty encouraging their students to speak in English. Among the reasons are that they have no confidence in conversing in English and even if they do know the vocabulary, they do not know how to convey the messages. It can be concluded that they do not know how to arrange the words to relay the messages or in other words, make simple sentences. Different social structures, geographical demographic, and learning abilities may worsen the confidence level of students to speak English. If the students know how to form a simple sentence from words introduced to them from time to time may create their confidence level. They may realize that it would not be that difficult to form sentences. Their confidence level may increase if they feel that it would be easy to form sentences.The student should start with a simple sentence that can fit in most day-to-day conversations. More words and vocabularies will be introduced to them using the same simple sentence. Towards the end of best practice stages, a few of other sentences would be introduced that may use the same word or vocabulary. In my opinion, practicing simple sentences through drilling orally and reading may encourage students with special needs to have confidence in conversing English.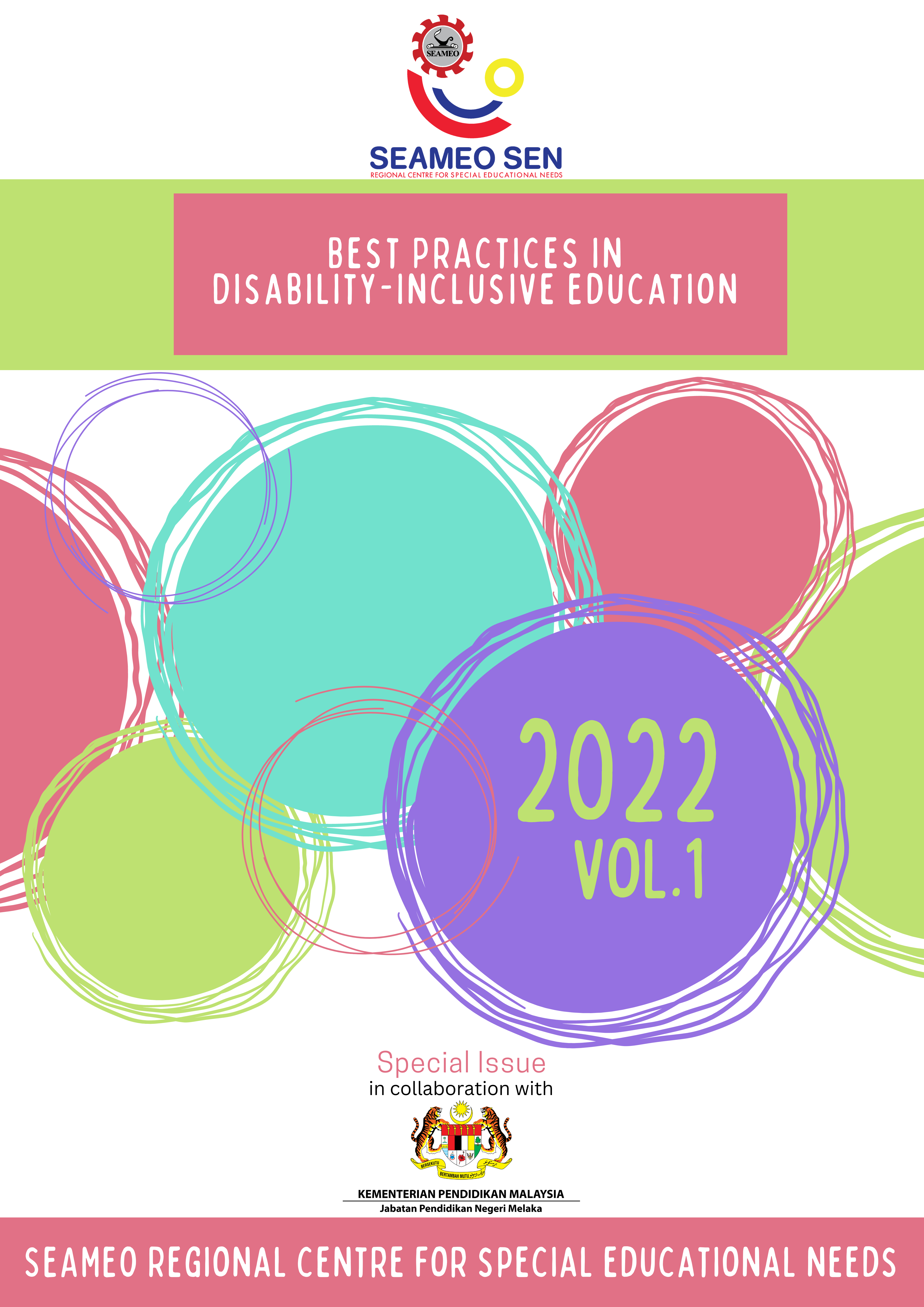 Downloads
How to Cite
Zuhaidin Bin Ishak, & Arifah Binti Hamzah. (2022). Application of Drilling Simple Sentences in Speaking Activity to Enhance Confidence to Converse in English for Pupils with Special Needs. Best Practices in Disability-Inclusive Education, 1(1). Retrieved from https://publication.seameosen.edu.my/index.php/diebook/article/view/325
License
Copyright (c) 2022 Best Practices in Disability-Inclusive Education
This work is licensed under a Creative Commons Attribution 4.0 International License.