SPECIAL EDUCATION TRANSITION ENRICHMENT PROGRAM: AN INDIVIDUALIZED PROGRAM FOR INCLUSION INTO MAINSTREAM SOCIETY
Keywords:
Transition planning, programs, inclusion
Abstract
The discussion on Inclusive Education should not stop in the inclusion of children with special needs into school settings but should extend to including them in society. Inclusive education should also have the end in mind. With that, the Special Education Transition Enrichment Program (SETEP) of TW Community Enablers was birthed to address the concerns of parents and other stakeholders involved in the holistic education of the individual with special needs of what happens to the child after formal schooling. This case study aims to present the development of the mentioned program, the process of admission of the child to his/her exit from the program, the challenges that the program continually faces, and some suggestions to improve its implementation. The program has five tracks, namely: Independent living, Post-secondary education, Community participation, Employment, and Leisure and Recreation. The program boasts an interdisciplinary approach that supports the individual's total development as he/she is prepared for independent living. Although the program faced challenges, it shows its strength in its comprehensiveness and individualized approach to transition education. The program sees that more advocacy work should be done for transition programs like SETEP to flourish in the Philippines.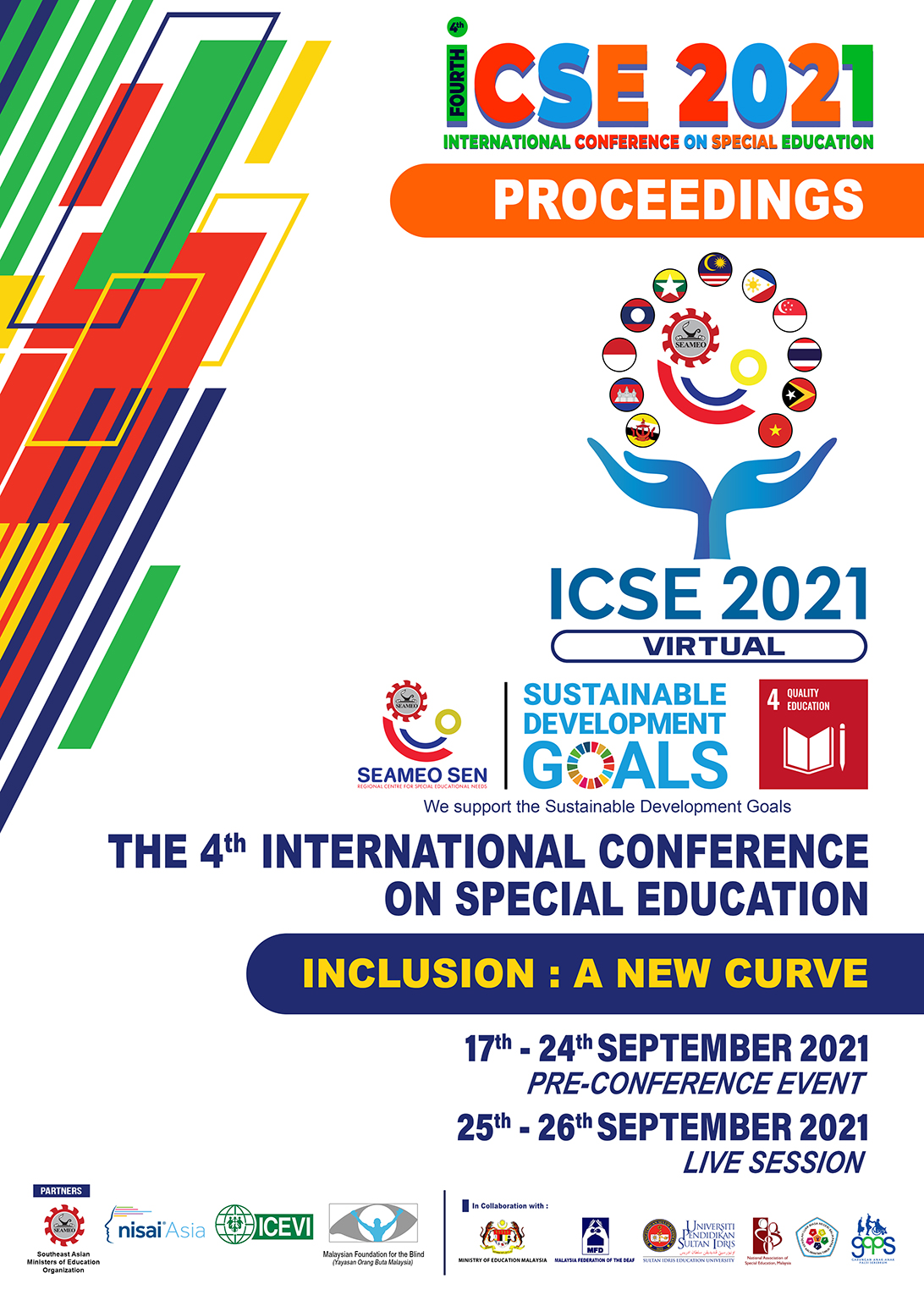 Downloads
How to Cite
Dominic T. Paguio. (2021). SPECIAL EDUCATION TRANSITION ENRICHMENT PROGRAM: AN INDIVIDUALIZED PROGRAM FOR INCLUSION INTO MAINSTREAM SOCIETY. Proceedings of International Conference on Special Education, 4. Retrieved from https://publication.seameosen.edu.my/index.php/icse/article/view/241
License