CHALLENGES AND COPING STRATEGIES OF SPECIAL EDUCATION TEACHERS WITH ONLINE AND MODULAR LEARNING
Keywords:
Special Education, Teachers, Coping, Online Learning
Abstract
This study aimed to investigate how Special Education (SpEd) teachers are coping with the challenges of online and modular learning brought about by the pandemic. This study utilized an online questionnaire which asked SpEd teachers from public and private schools regarding challenges and problems they encounter; coping strategies that they perform; and recommendations they may give to mitigate the problems being experienced. 43 SpEd teachers responded to the online questionnaire. The researcher also conducted a virtual focused group discussion (FGD) with 14 SpEd teachers, in attendance, to validate the responses. Among the mentioned roles of a SpEd teacher, more than half identified screening (intake of new students to the SpEd program) and choosing appropriate teaching strategies as challenging or they were able to do so after performing adjustments. Almost half of the respondents identified assessment (identifying students' performance for the school year) and creating Individualized Educational Plans (IEPs) as very challenging or they were not able to do them anymore when they shifted to online learning. The most identified challenges encountered were: families lacking resources; slow/ intermittent internet connection; difficulty balancing time between teaching and family life; and students being more distracted at home. The most identified coping strategies were: seeking help from families for support, self-care tasks, time management, and praying. Most of the teachers identified having constant communication with their students' families helped in the adjustment with online learning. On the recommendations, most of the teachers mentioned that there should be more teachers to be hired especially in the public school setting, implement adequate training to help teachers perform their roles accordingly, and provide clear guidelines that will be implemented by the school administration together with the teachers and families. The study then offered suggestions to help teachers cope with online and modular learning.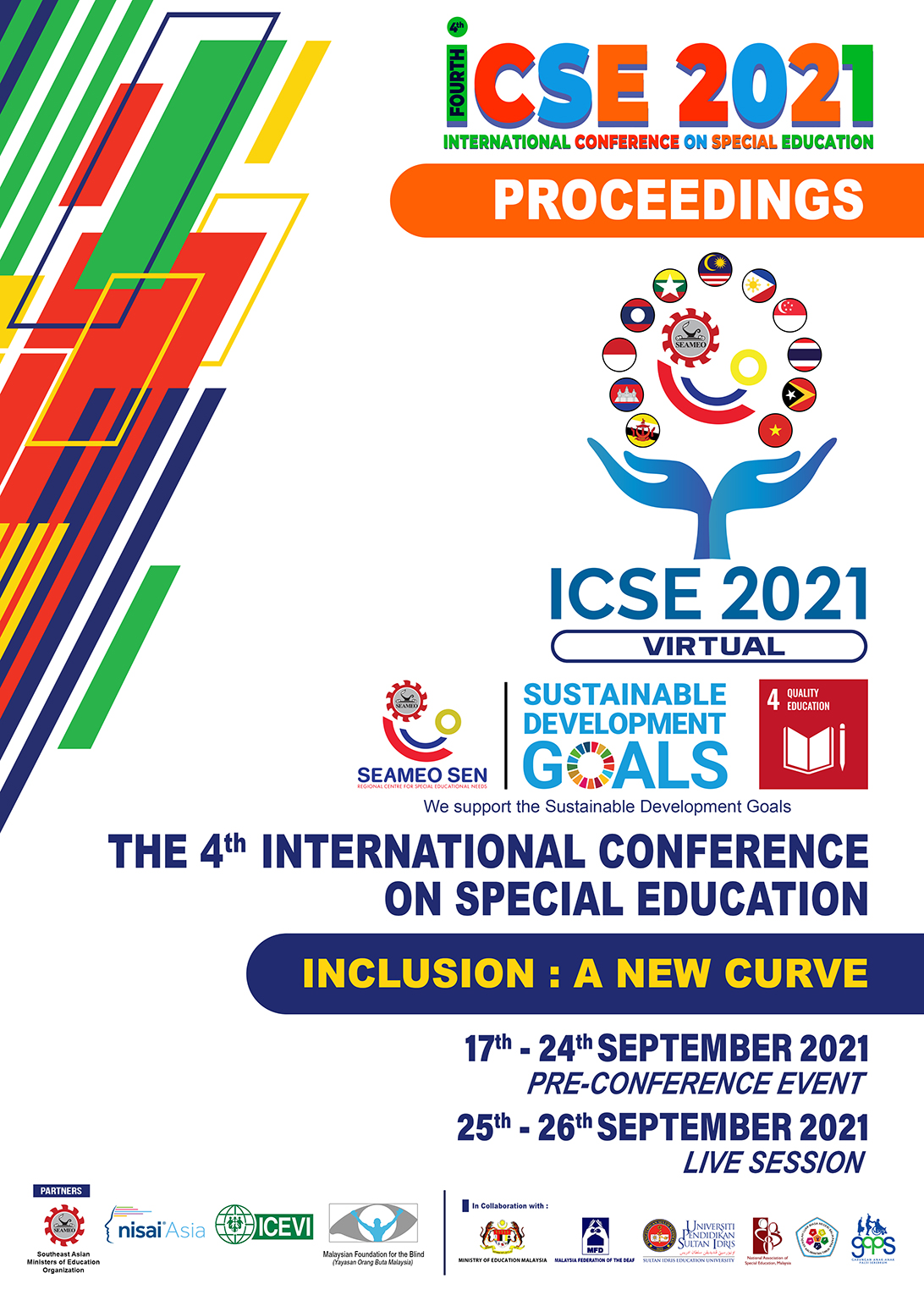 Downloads
How to Cite
Sally M. Lopez. (2021). CHALLENGES AND COPING STRATEGIES OF SPECIAL EDUCATION TEACHERS WITH ONLINE AND MODULAR LEARNING . Proceedings of International Conference on Special Education, 4. Retrieved from https://publication.seameosen.edu.my/index.php/icse/article/view/259
License