HOW TO IMPROVE AUTISTIC STUDENTS' HANDWRITING
Keywords:
handwriting, autism, intervention, visual motor, legible, brain gym
Abstract
Autism is a lifelong neurological disorder that affects the weaknesses of memory and causes visual-motor coordination skills impairment. This problem constrains autistic students from mastering handwriting skills. Their handwriting is illegible. This single-subject design research aims to identify the effect of "Efficient Writing" on autistic students' handwriting in the following aspects: visual motor skills and letter formation proficiency to improve the autistic students' handwriting. In this study, the ABA design was selected. The study was carried out in an intervention centre at Seberang Perai Tengah, Penang. In this study, just one sample was used. The independent variable of this research is "Efficient Writing' which underpins the combination of the Brain Gym and The Size Matter Handwriting Programme concept that underlies the Bandura social cognitive learning theory. Over six weeks, "Efficient Writing" was implemented for 80 minutes daily by an experienced special education teacher. A pre-test was given in the first phase (baseline phase) before the intervention was implemented. During the intervention phase, the informal assessment was carried out to identify the respondent's progress. A post-test was given after the treatment ended. The data collected during the intervention phase was analyzed using visual inspection. The documentation analysis was done on the respondent's pre and post-test paper to support the data collected during the intervention phase. The outcome of the research shows that there is a significant difference in the respondent's handwriting. The independent variable in this research, "Efficient Writing" can improve autistic students' handwriting.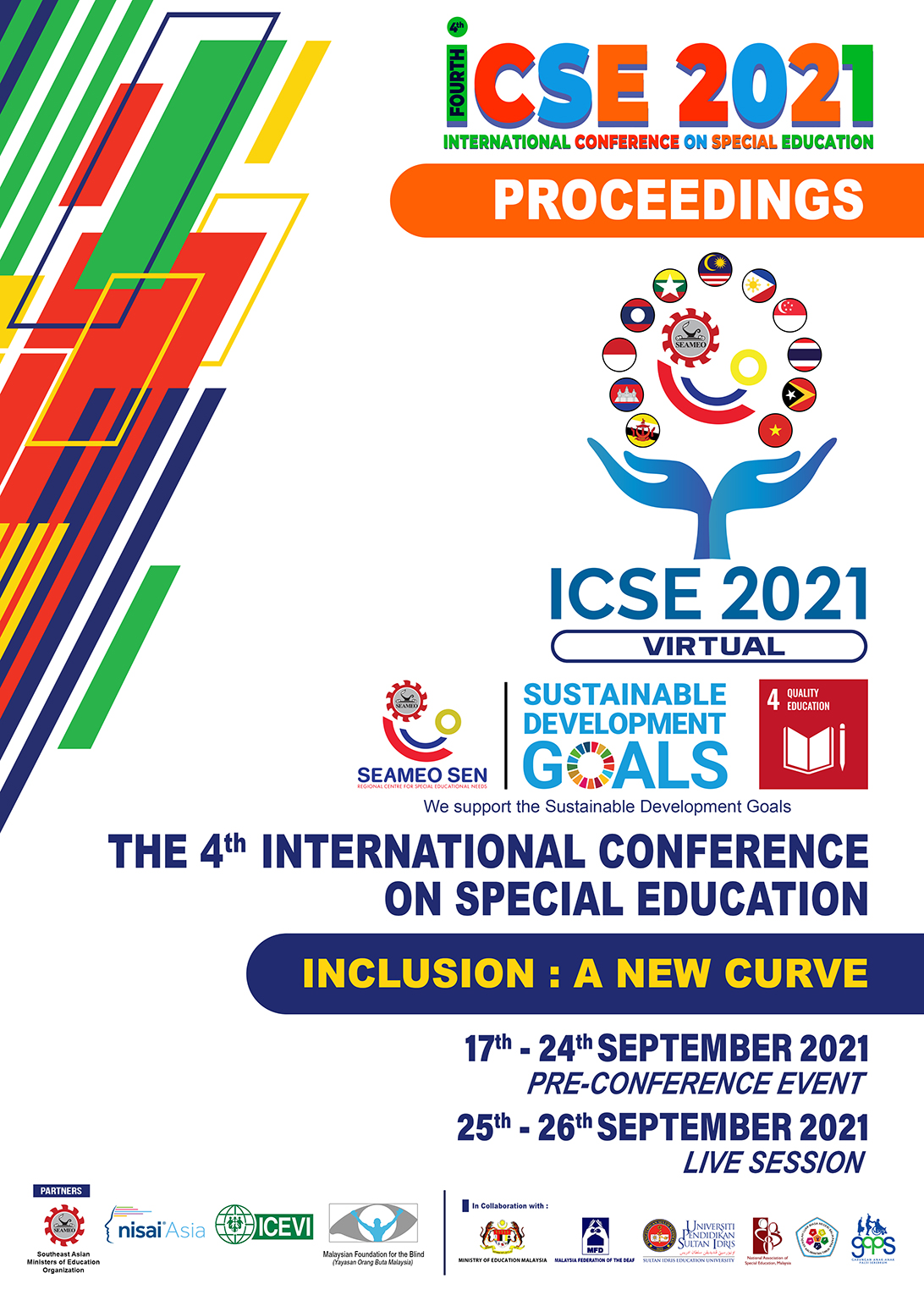 Downloads
How to Cite
Hui Ling Ch'ng, & Aznan Che Ahmad. (2021). HOW TO IMPROVE AUTISTIC STUDENTS' HANDWRITING . Proceedings of International Conference on Special Education, 4. Retrieved from https://publication.seameosen.edu.my/index.php/icse/article/view/260
License