MULTISENSORY LEARNING USING PERSUASIVE TECHNOLOGY FOR EFFICIENT ADAPTIVE LEARNING OF CHILDREN WITH SPECIAL NEEDS SPEDATHOME PROGRAM
Keywords:
Persuasive technology, Persuasive learning, E-learning for children with special needs, Web 2.0
Abstract
More than two decades ago, a need to change the instructional direction was identified so children with special needs can be served better. According to the educational standards students with disabilities should be provided with opportunities to realize their potential. However, millions of children in poor or developing countries lack access to schools and support services. The COVID-19 pandemic has amplified this struggle. Over the last decade, technology has advanced to a great extent. Technology can be a powerful tool for assisting children with special needs and can serve as a great equalizer. Persuasive Technologies can help overcome challenges in learning and developing by revolutionizing the way education is delivered. Web 2.0 has the ability to change the way people communicate and interact. Thus, we propose a solution which combines Persuasive Technology and Web 2.0 to bring a sense of normalcy, growth, and development to their children with special needs.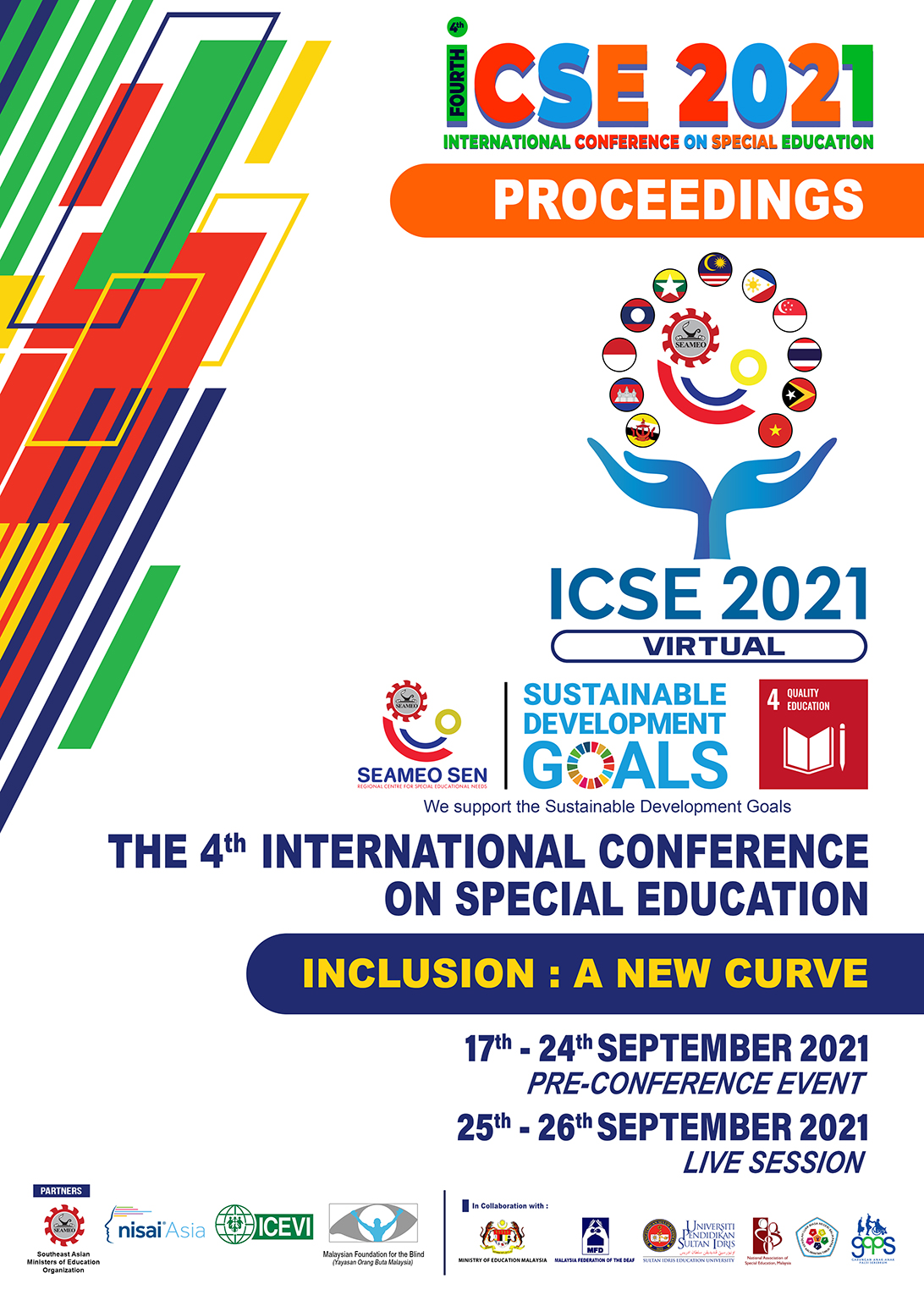 Downloads
How to Cite
Dhaval Mody, Supriya Das, Vidhi Mody, & Vrushti Mody. (2021). MULTISENSORY LEARNING USING PERSUASIVE TECHNOLOGY FOR EFFICIENT ADAPTIVE LEARNING OF CHILDREN WITH SPECIAL NEEDS SPEDATHOME PROGRAM. Proceedings of International Conference on Special Education, 4. Retrieved from https://publication.seameosen.edu.my/index.php/icse/article/view/262
License