ENHANCING STUDENTS' INTEREST IN TEACHING MATHEMATICS BY USING QUIZIZZ APPLICATION DURING MOVEMENT CONTROL ORDER (MCO)
Keywords:
Quizizz, Learning Disabilities, Whole Number, Movement Control Order (MCO), Interactive Learning
Abstract
Nowadays, online game like Quizizz is one of the alternative methods in interactive teaching and learning. This study aims to see the effectiveness of the use of this method to increase the students' involvement and mastery in the topic 'Whole Number'. The implementation of this method carries out during home-based learning sessions during the Movement Control Order (MCO), involving 8 students with learning disabilities from SMK Bukit Sentosa. The participants were selected based on the simple random sampling. The researchers chose the participants randomly without looking at any listed criteria. In the early stage, teachers find that students are not interested in doing offline assignments where students' mastery of learning topics are also very weak. The findings of the study show that there is increasing in students' involvement by 50% based on the comparison of results made through pre test and post test. In addition, the research findings from the students' feedback also show a tendency and interest in the method use. This method is also easing the teacher's duty to prepare and monitor assignments given to students more effectively.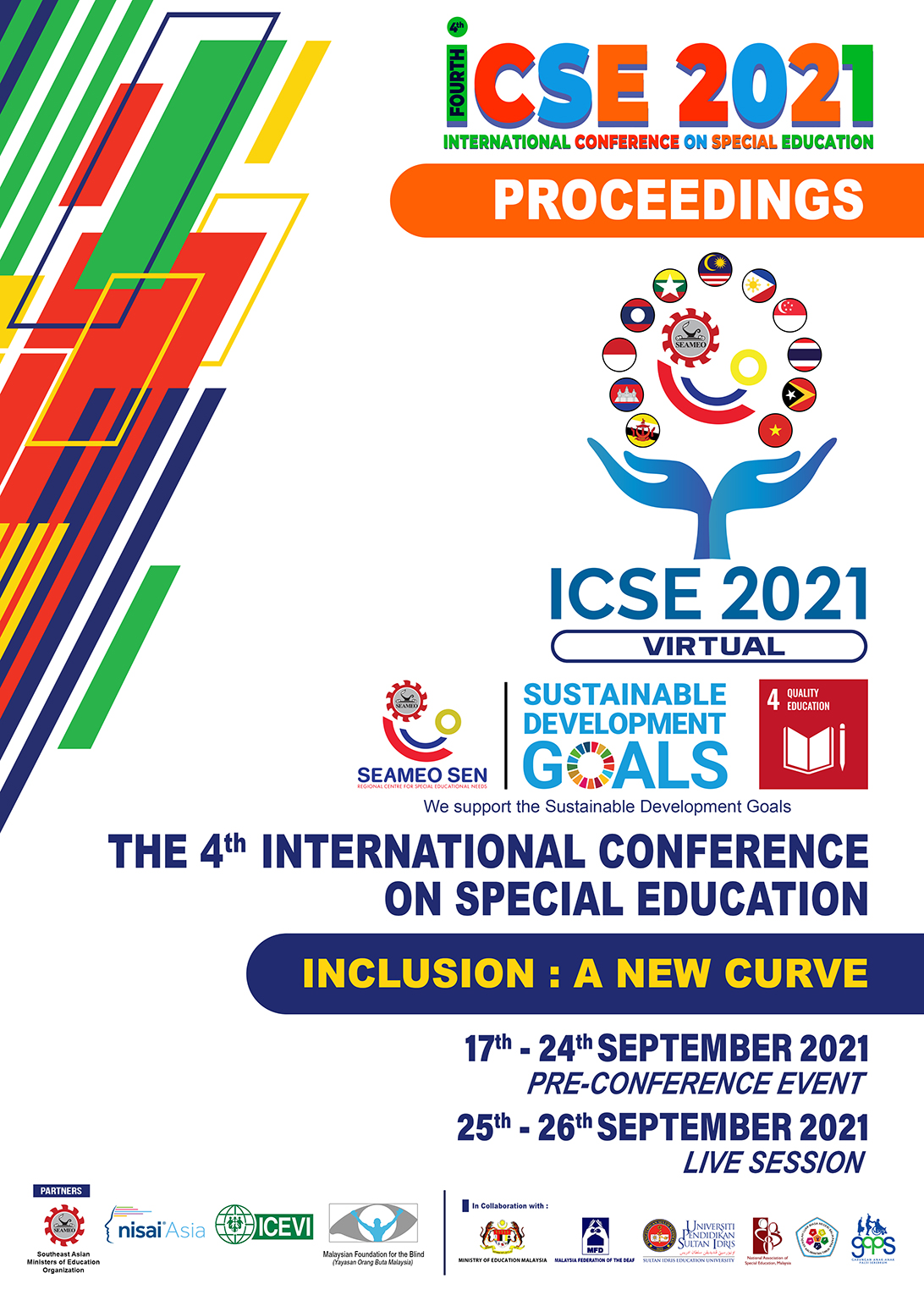 Downloads
How to Cite
Siti Faezah Binti Kadri, & Nur Fajrina Binti. (2021). ENHANCING STUDENTS' INTEREST IN TEACHING MATHEMATICS BY USING QUIZIZZ APPLICATION DURING MOVEMENT CONTROL ORDER (MCO). Proceedings of International Conference on Special Education, 4. Retrieved from https://publication.seameosen.edu.my/index.php/icse/article/view/265
License