PERKINS QUALITY INDICATORS: A METRIC TO MEASURE, SUPPORT & DOCUMENT GROWTH IN PROGRAM QUALITY
Keywords:
measure/support program quality, multiple disabilities
Abstract
The Perkins Quality Indicators (PQI) provide a metric to measure, support and document growth in program quality for programs serving children and youth with multiple disabilities. The Perkins Quality Indicators are a tool designed to be used to assess a program by identifying current good practices and areas for improvement to aid in planning for program growth. Program staff may use the PQI for self-reflection, evaluation and planning. The tool may also be used by program administrators and external evaluators, in collaboration with program staff. The PQI support development of priorities for both teacher professional development and school-based development, at individual, local, district, division, regional, and national levels, and document growth of an educational program over time. The PQI address 9 areas: building community/ inclusive culture, program planning and classroom organization, learning environment and materials, communication and social relationships, assessment and progress monitoring, curriculum and instruction, family support, administration and support, and governmental collaborations. The PQI can be adapted for specific cultural contexts. In 2020, Perkins International collaborated with the Philippines Department of Education and partners in the Philippines to adapt the PQI for the Philippines educational context. This paper will describe the collaborative process used to adapt the PQI for programs serving students with sensorial disabilities in the Philippines, with the subsequent endorsement by the Philippines Department of Education.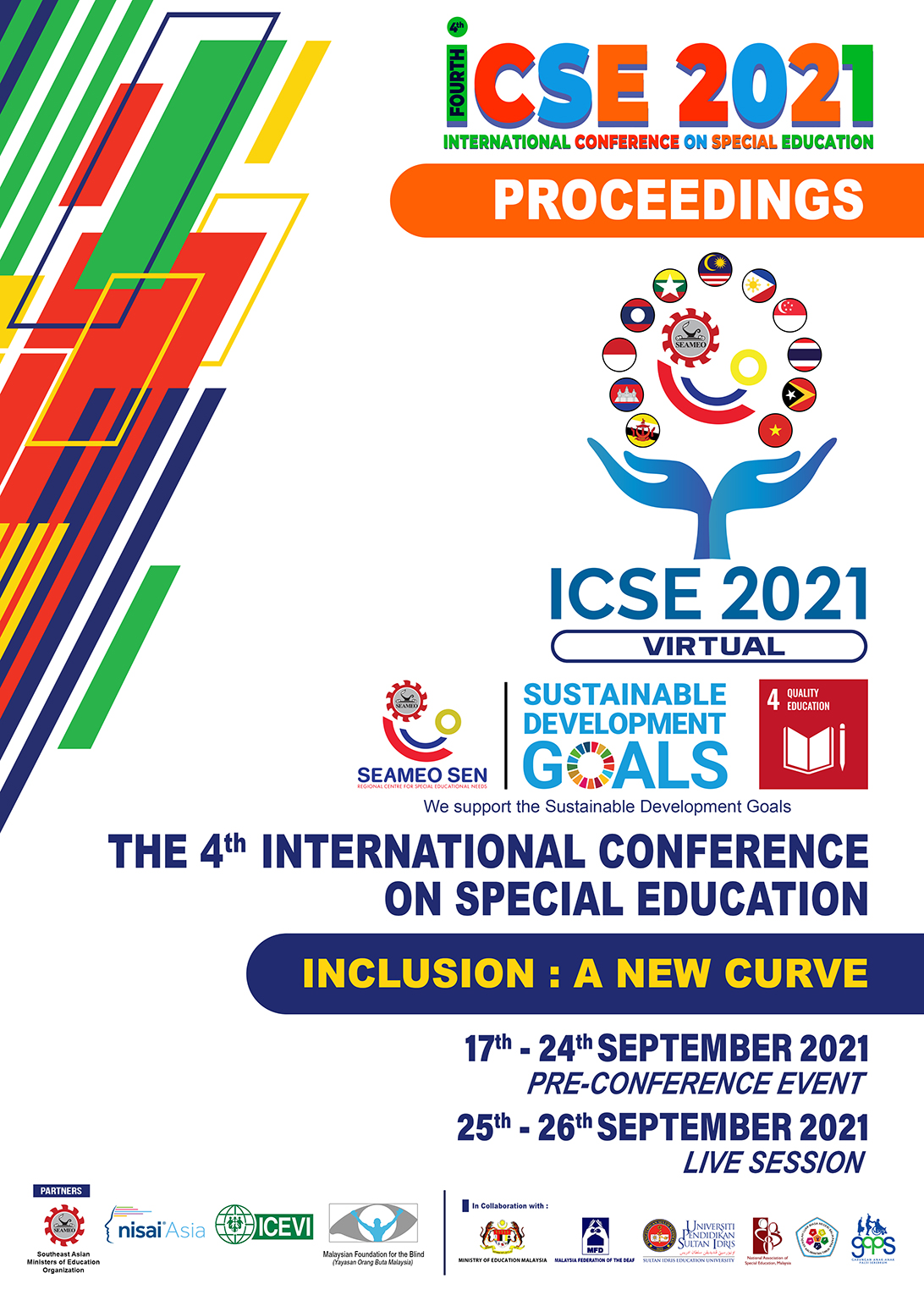 Downloads
How to Cite
Deborah Gleason. (2021). PERKINS QUALITY INDICATORS: A METRIC TO MEASURE, SUPPORT & DOCUMENT GROWTH IN PROGRAM QUALITY. Proceedings of International Conference on Special Education, 4. Retrieved from https://publication.seameosen.edu.my/index.php/icse/article/view/269
License