APPLYING PERSON CENTERED PLANNING TO AN INCLUSIVE ECCD IN BHUTAN
Keywords:
inclusion, ECCD, family support, transition planning
Abstract
A good Early Childhood Care and Development [ECCD] center serves as an effective bridge, between home and school, helping young children step gently into learning and widening their experiences of the world. The ECCD offers a safe and nurturing environment for all children while at the same time challenging them to develop independence and the tools of exploration. Perkins International developed an adapted version of the Person Centered Planning process at Hejo ECCD to help each family to share their child, and their dreams as well as their fears with the ECCD staff so the whole team could develop a map together for the year ahead. This powerful and positive process was first developed to support children with disabilities and delays and their families, but was quickly extended by the Director to cover all children in the center. The presentation describes the process and the ways in which it has served the children, the families, the facilitators and the management in their journey together.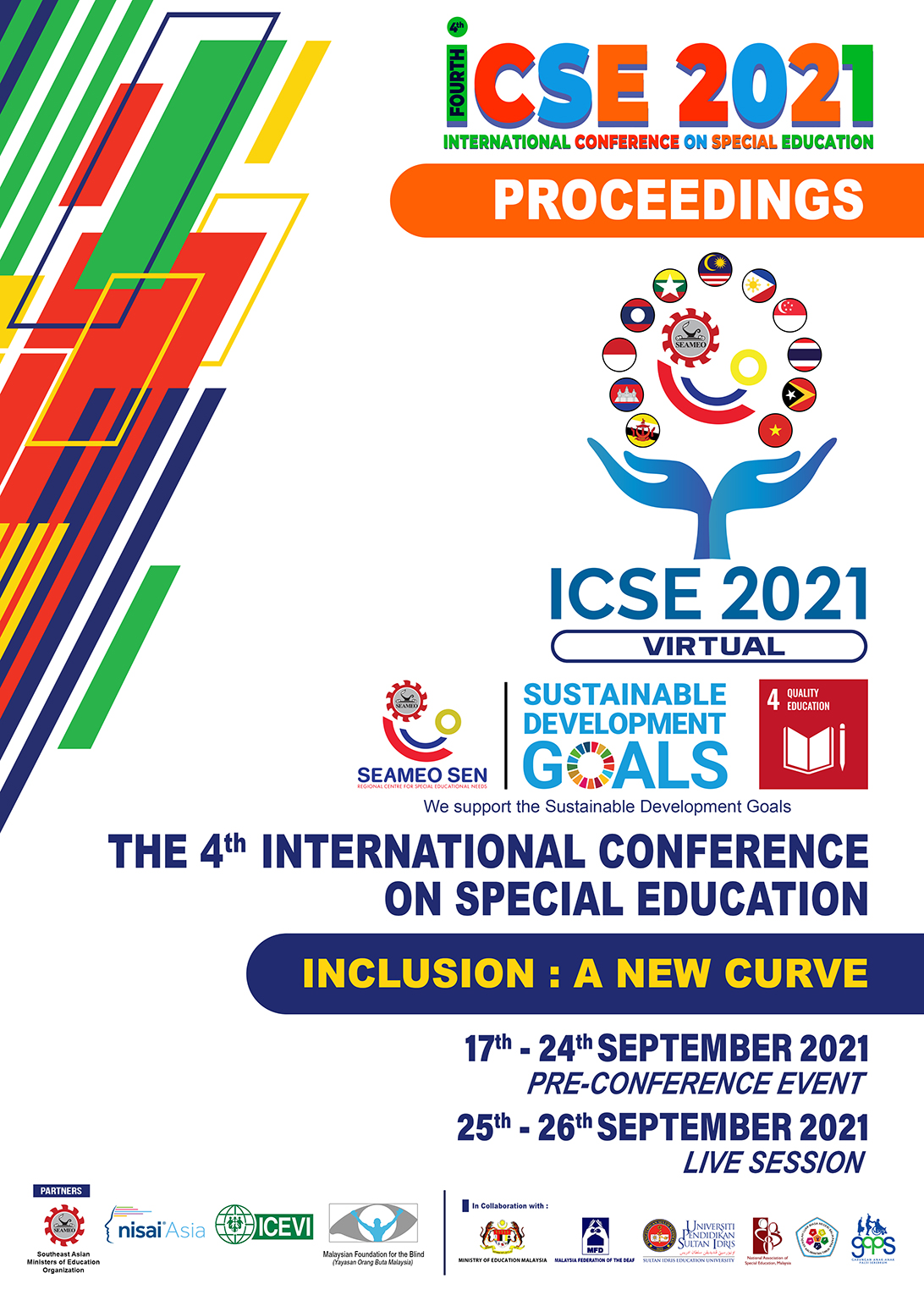 Downloads
How to Cite
Namita Jacob, & Yangree. (2021). APPLYING PERSON CENTERED PLANNING TO AN INCLUSIVE ECCD IN BHUTAN. Proceedings of International Conference on Special Education, 4. Retrieved from https://publication.seameosen.edu.my/index.php/icse/article/view/275
License