EXPERIENCING AND COPING WITH SOCIAL STIGMA: STORIES OF MOTHERS OF DISABLED CHILDREN IN SOUTH PUNJAB, PAKISTAN
Keywords:
Social stigma, Disabled Children, Coping Strategies, Social Life
Abstract
Our society has many social and cultural inequalities, common people face discrimination, inequality and hatred because of one's religion, race, gender and social status. Life for disabled children and their parents is not easy go, they both have to suffer in their respective social environment. Our society is patriarchal, and all evil or bad things are attached to females. So, the first explanation for the birth of a disabled child revolves around between mother. From family members to neighbours, everyone blames the mother. This exploratory study is aimed to find out the social stigmas attached with mothers and how they cope with the social stigma to live a normal life. The study is qualitative by design, researchers used purposive sampling and used the in-depth interview as a tool for data collection. A total of 10 mothers of disabled children were interviewed, and data were analyzed by using thematic analysis. Results show that mother face and experience inhumane/ undesirable behaviour from family members and also from neighbours. They use a lot of different coping strategies such as religious, cultural and different social therapies to avoid the additional socio-psychological pressure due to the social stigma attached with them. Some of them also find social support from their husbands and in-laws but the overall behaviour of their village's people remained negative and discouraging.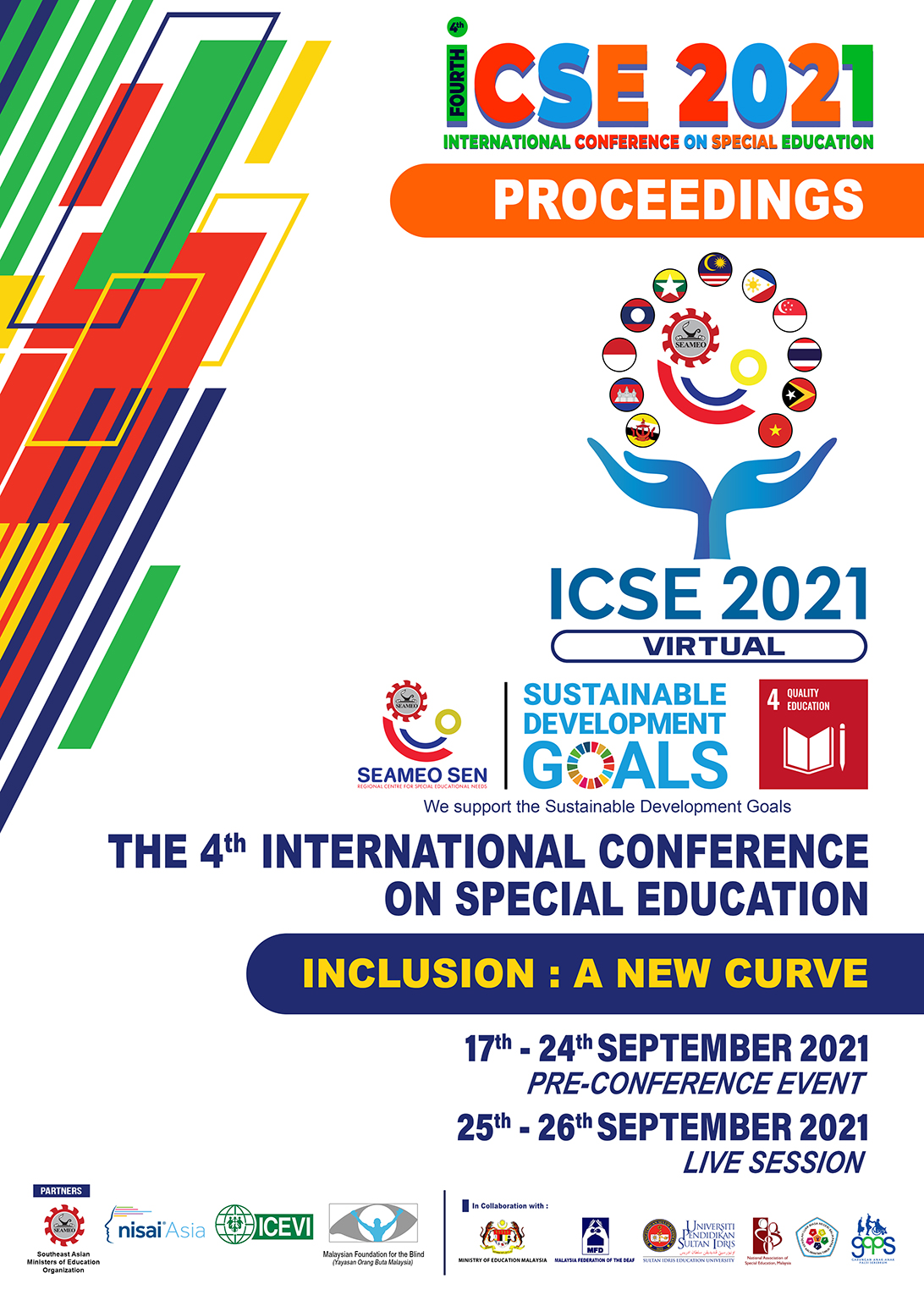 Downloads
How to Cite
Rukhsana Ashiq, & Aznan Che Ahmad. (2021). EXPERIENCING AND COPING WITH SOCIAL STIGMA: STORIES OF MOTHERS OF DISABLED CHILDREN IN SOUTH PUNJAB, PAKISTAN. Proceedings of International Conference on Special Education, 4. Retrieved from https://publication.seameosen.edu.my/index.php/icse/article/view/276
License